GHC Herbals Pure and Natural Shilajit Resin (30 gm)
Regular price
₹ 1,999.00
Sale price
₹ 1,099.00
Unit price
per
45% Off
Sold out
Regular price
₹ 1,999.00
Sale price
₹ 1,099.00
Unit price
per
45% Off
Sold out
The GHC Shilajit Resin comes in liquid form which makes it easier for the gut to absorb it. It is being used in traditional Indian Ayurvedic medicine since time immemorial and is popular for its medicinal properties. It is rich in fulvic acid, a strong antioxidant and anti-inflammatory, it may also protect against free radicals and cellular damage. Upon daily consumption, shilajit may slow down the process of ageing. Shilajit is also known to help prevent fatigue and stress.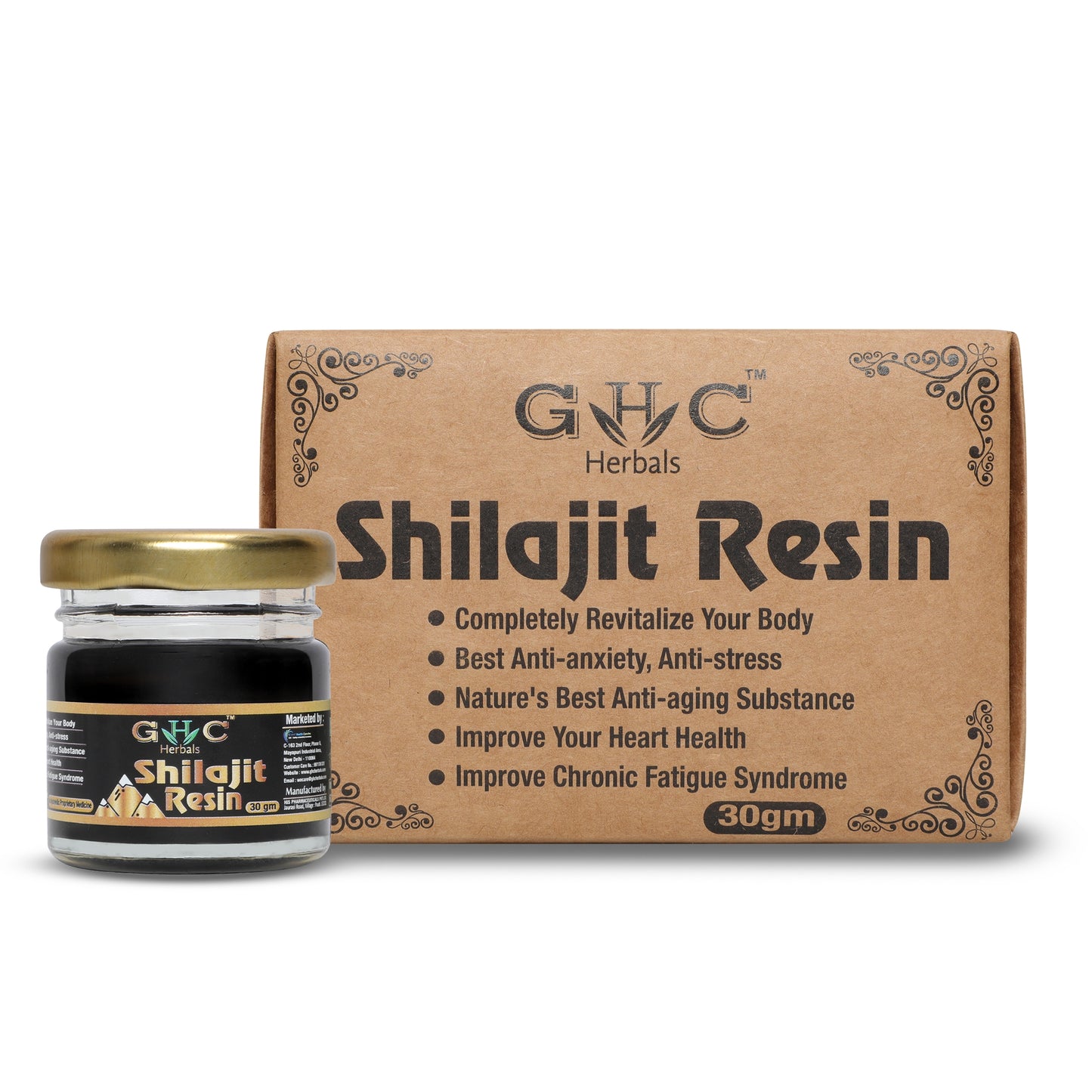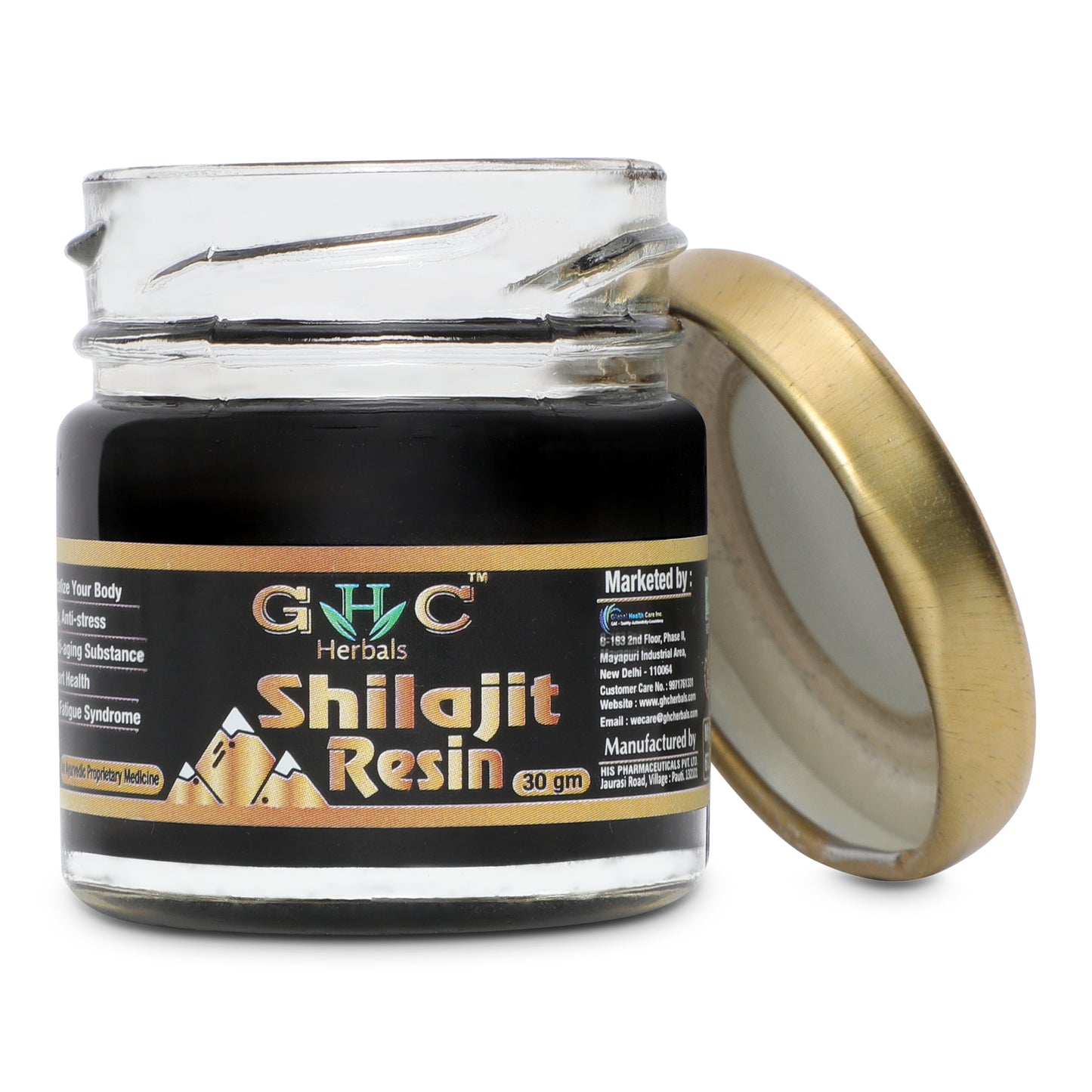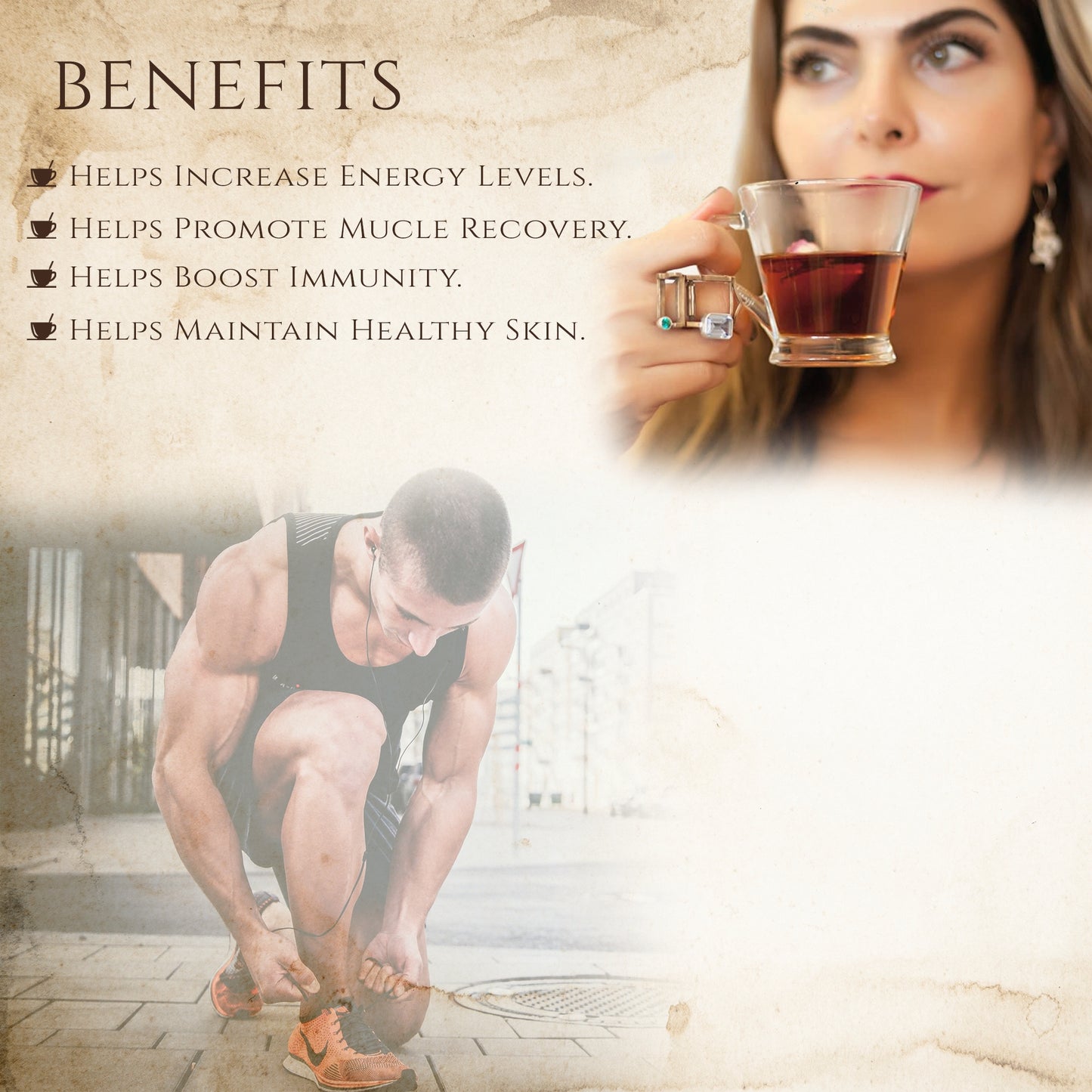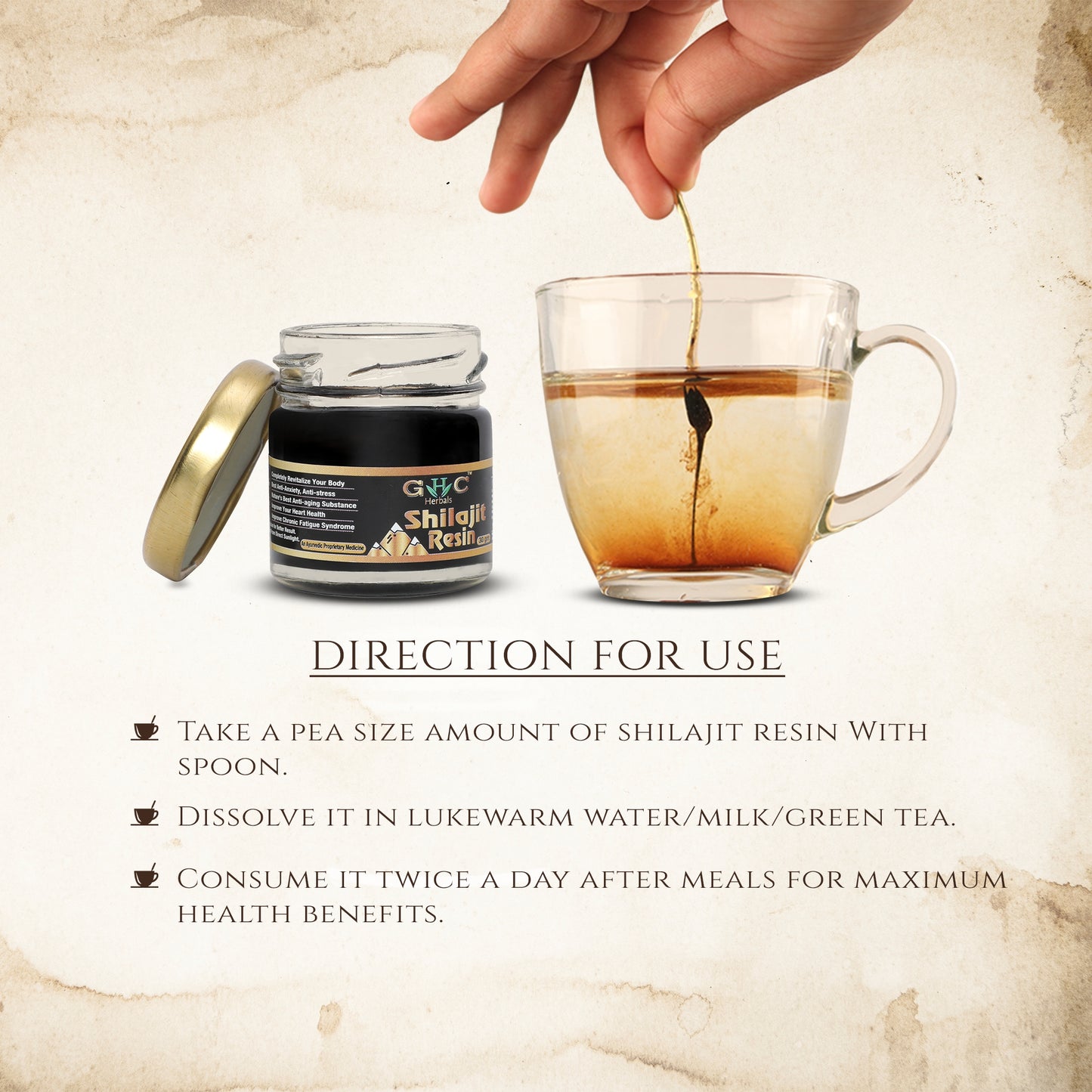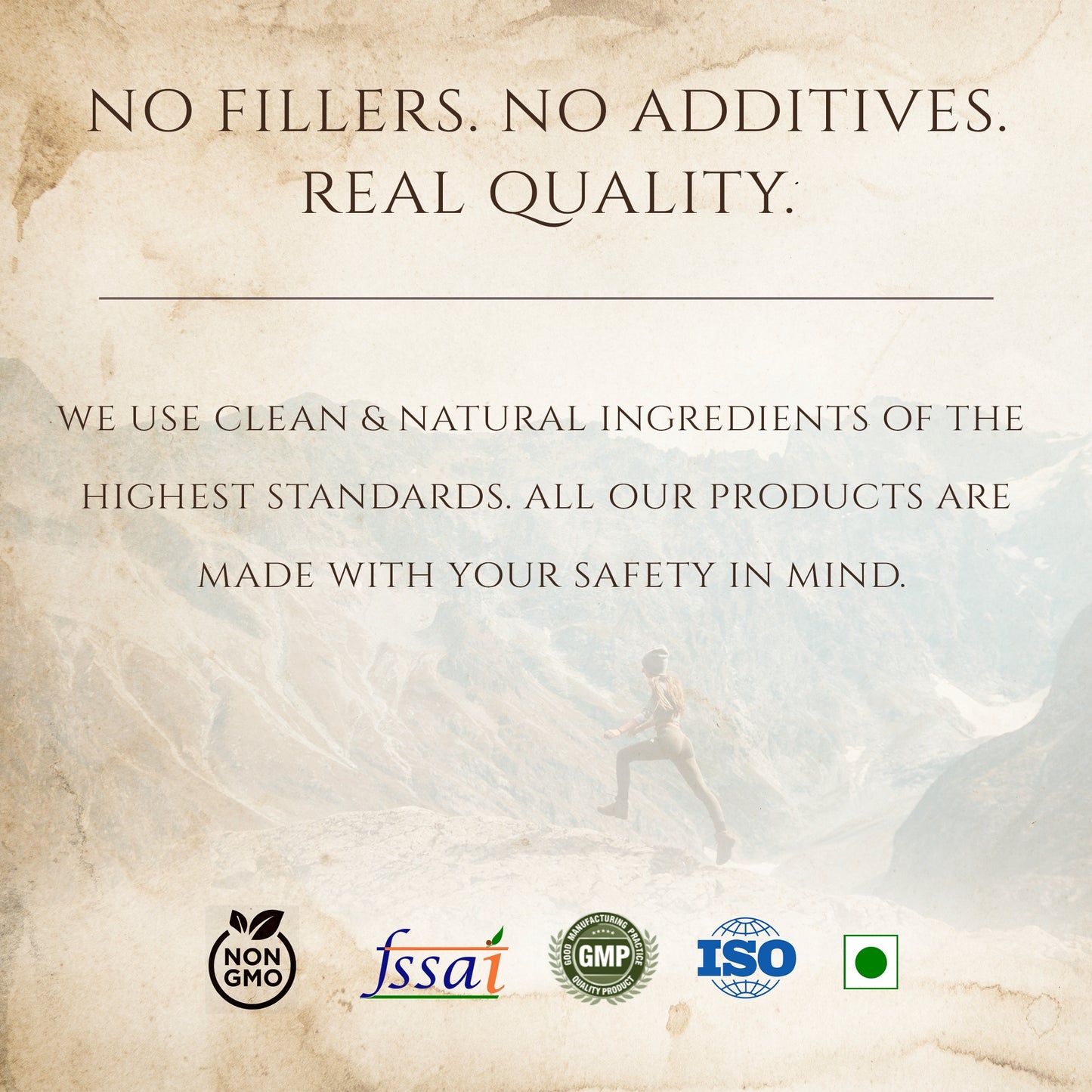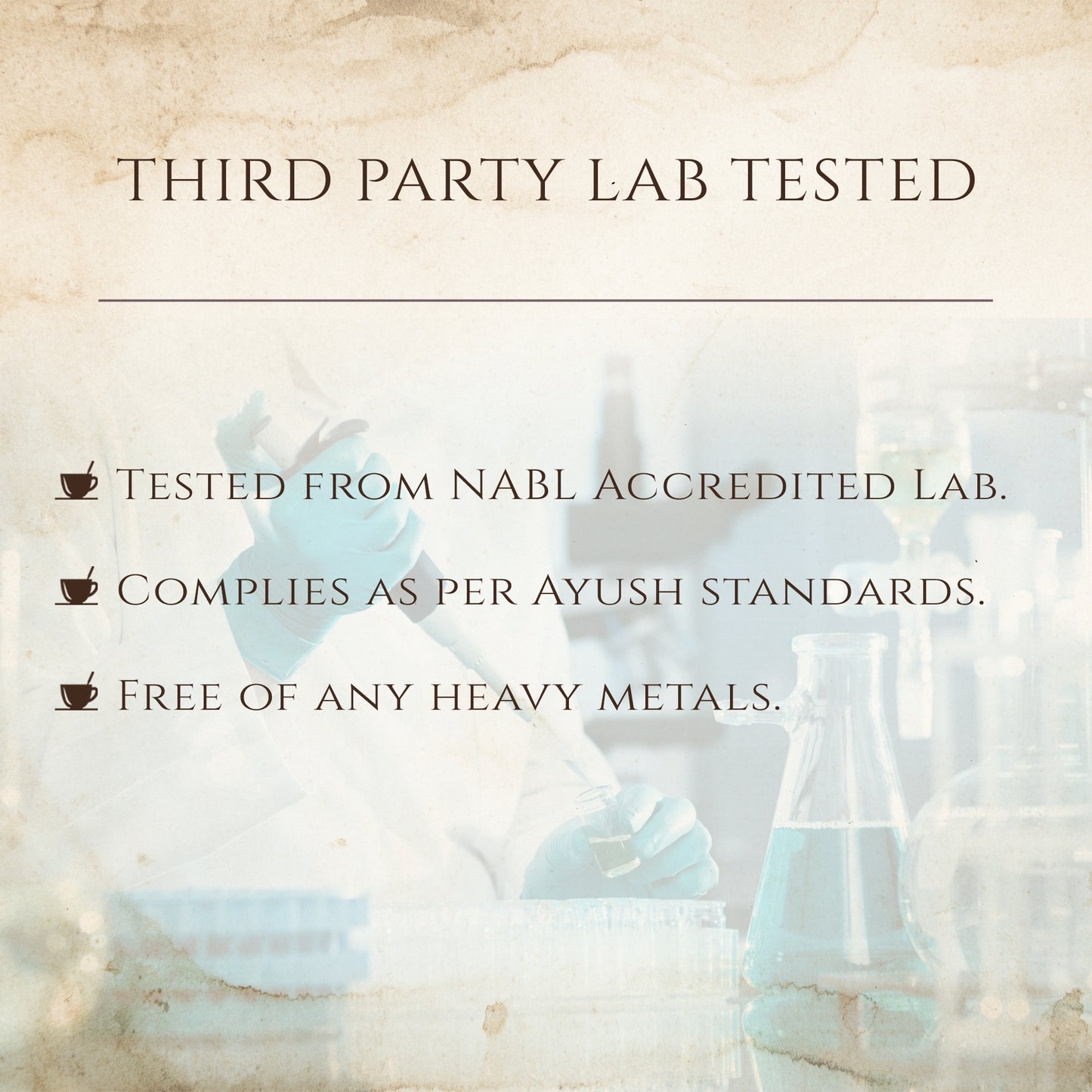 Reviews that Reward Us
Best Product
I used to often feel drained and get easily tired. I started mixing this product in a glass of warm water and drank it every morning. Soon I saw an improvement in my energy level and I stopped getting easily tired! Do try out GHC's resin to boost your energy!

Satisfied
My brother had a low stamina and often got tired halfway during his football matches. When we heard about this product, we decided to give it a try and it worked! Now my brother is able to play the whole match without feeling the need to quit.
Liked the product
I often used to fall ill due to my weak immune system. I was almost about to leave my job when I saw an ad for this product and tried it. I mixed a small portion of this liquid in water and drank it. Soon my immune system got stronger and I was rarely falling ill!
Frequently Asked Questions
1. Is it Lab tested?
Each sample of our product is tested from a NABL accredited, certified laboratory.
2. How long does shilajit take to work?
For better results, continue this once a day for 2-3 months with your diet.
3. Any side-effects of this product?
Shilajit is natural and safe for short-term as well as long-term use.
4. Can this shilajit be consumed in summer?
Yes, Shilajit can be taken in any season including summers. Shilajit can be taken in all seasons as it has Rasayana (rejuvenating) properties.
5. The Shilajit I received is as hard as rock, how should I take it out?
It does happen sometimes when the seal and cap are left slightly open. It is very easy to remedy
1. Open the jar.
2. Add 5-10 drops of water.
3. Close the jar tightly.
4. The resin should soften.
5. You may repeat the process if necessary.
6. How do you guarantee the authenticity and purity of this Shilajit?
This Shilajit is sourced from high altitude regions in Himalayas and then processed in a GMP and ISO certified facility to remove heavy metal ions, free radicals, and other contaminations. Each sample is then tested as per Ayush norms from a NABL accredited, certified laboratory to ensure 100% pure and genuine product is delivered to our customers.
7. How do I take Shilajit?
Put 250-500mg of Shilajit in warm milk, water or tea and stir for about 5 minutes until Shilajit is completely dissolved. Drink everyday once on an empty stomach.
8. What are the natural diet sources to boost testosterones?
Two nutrients that are especially important to your diet are vitamin D and zinc, both of which are pecursors for making testosterone. Some of the foods highlighting these two nutrients are - Tuna fish, Egg yolks, Fortified cereals, oysters, shellfish, beans.
Choosing a selection results in a full page refresh.
Opens in a new window.