GHC Herbals Lean Pro | Ultra Weight Loss (60 Veg Capsules With Free Diet Chart)
Regular price
₹ 999.00
Sale price
₹ 499.00
Unit price
per
50% Off
Sold out
Regular price
₹ 999.00
Sale price
₹ 499.00
Unit price
per
50% Off
Sold out
GHC herbals Lean Pro is a proven effective health supplement that contains ingredients including Garcinia Cambogia, grape seed, green coffee bean, green tea and piperine extract in admissible quantities. When consumed as directed, these capsules may help in reducing weight naturally by changing the metabolism of the body and suppressing the storage formation of fat cells. Most importantly, unlike typical formulas, it does so without deceptive or harmful ingredients. We also provide extracts of green tea and green coffee as mild, natural sources of caffeine-related compounds. These extracts have long been used to support the body's ability to adapt as well as recover from physical and mental stress. These nutrients with extracts can help us compensate for the natural slowing of our body's metabolism and the fatigue that occurs when we diet, exercise or reduce our caloric intake. In short, our capsules supply natural essentials to help you safely maximize your weight-loss potential when you have made the commitment to lose weight via a sensible regime of diet and exercise.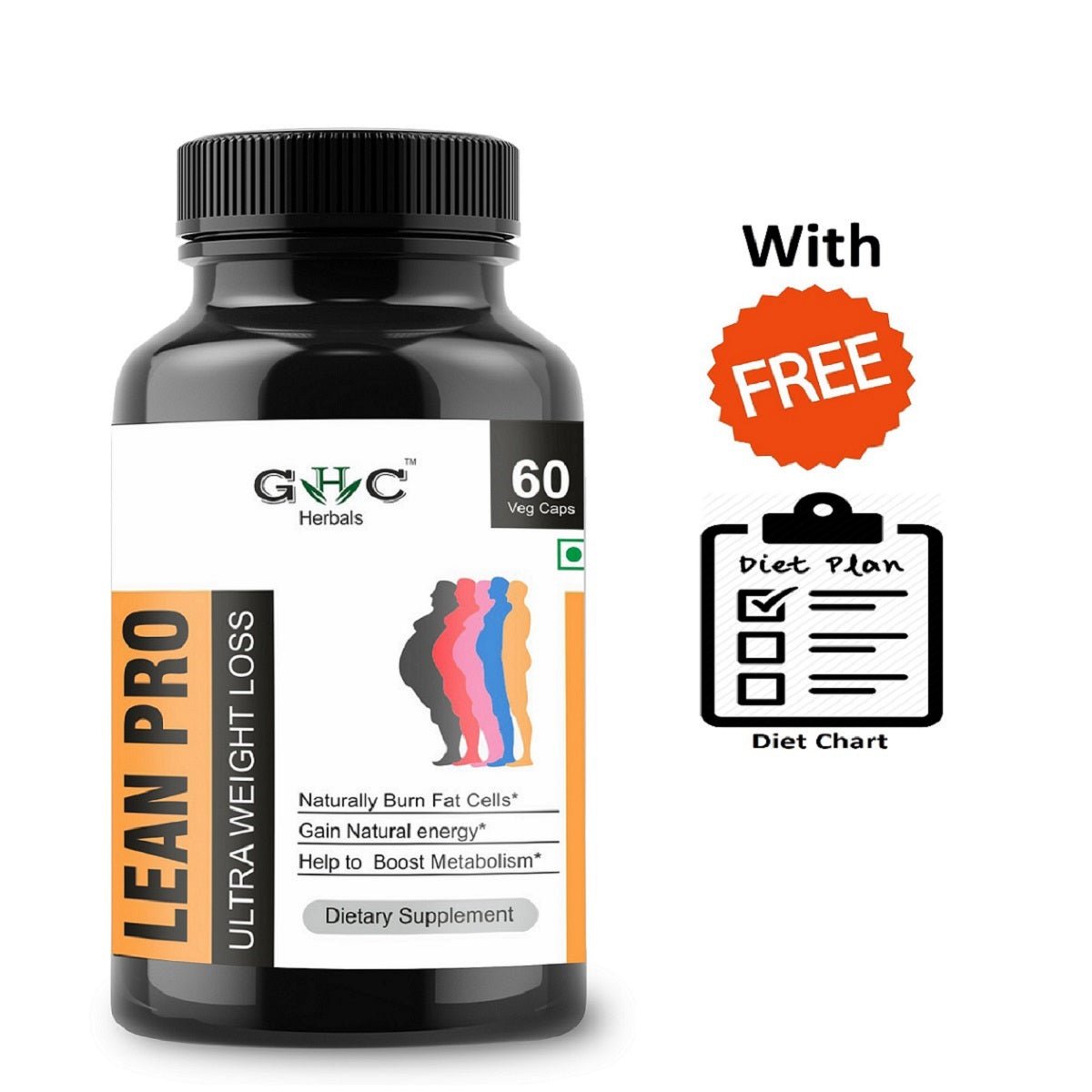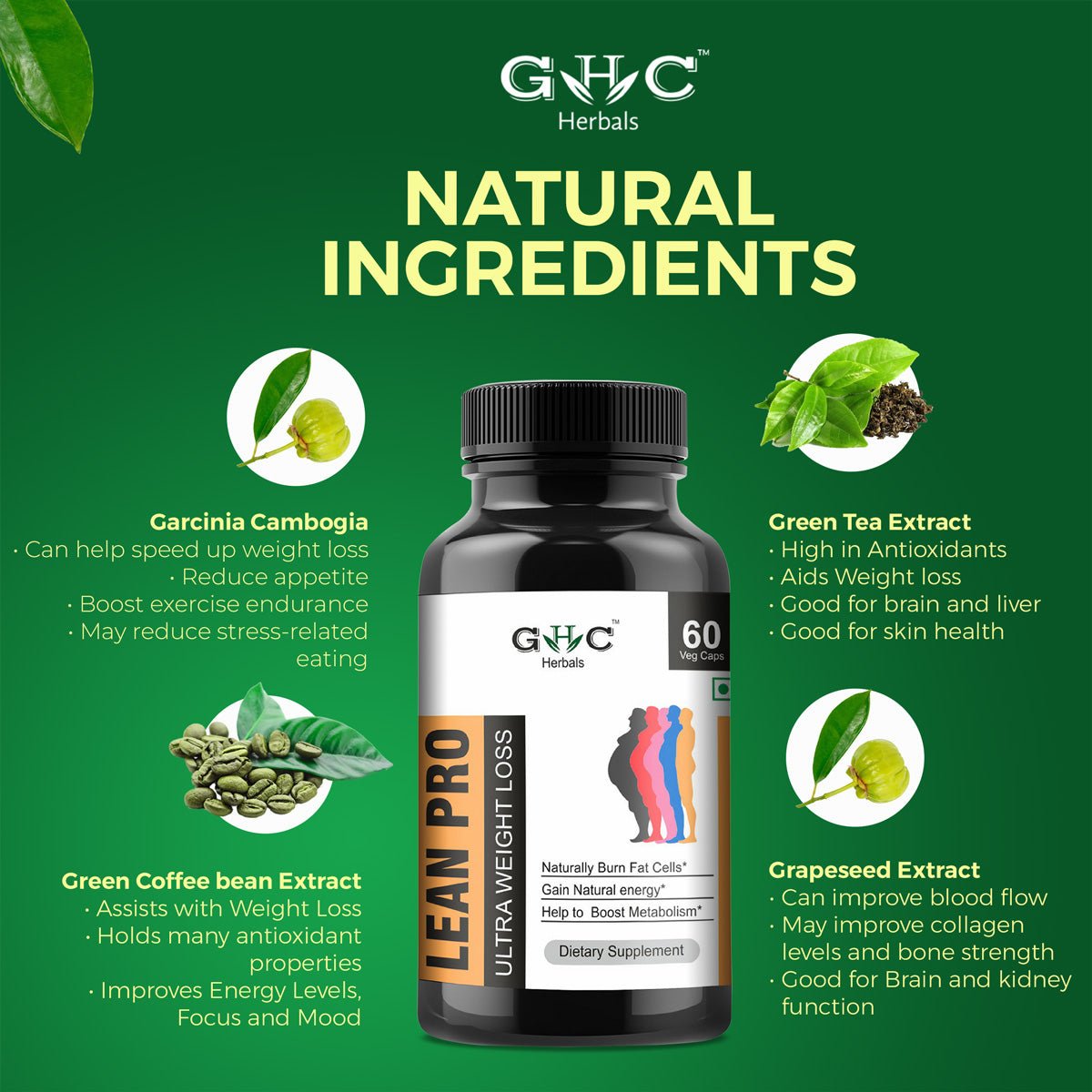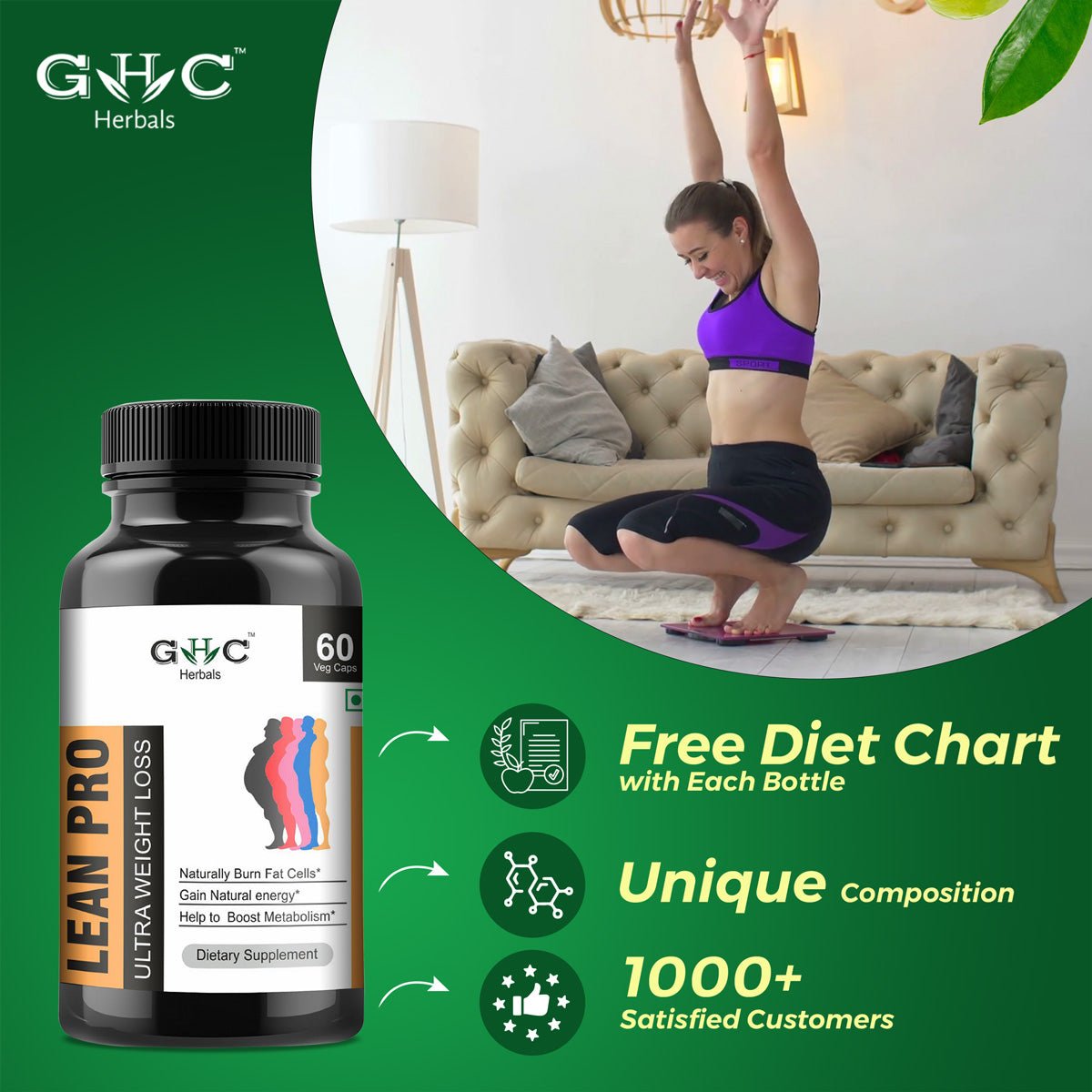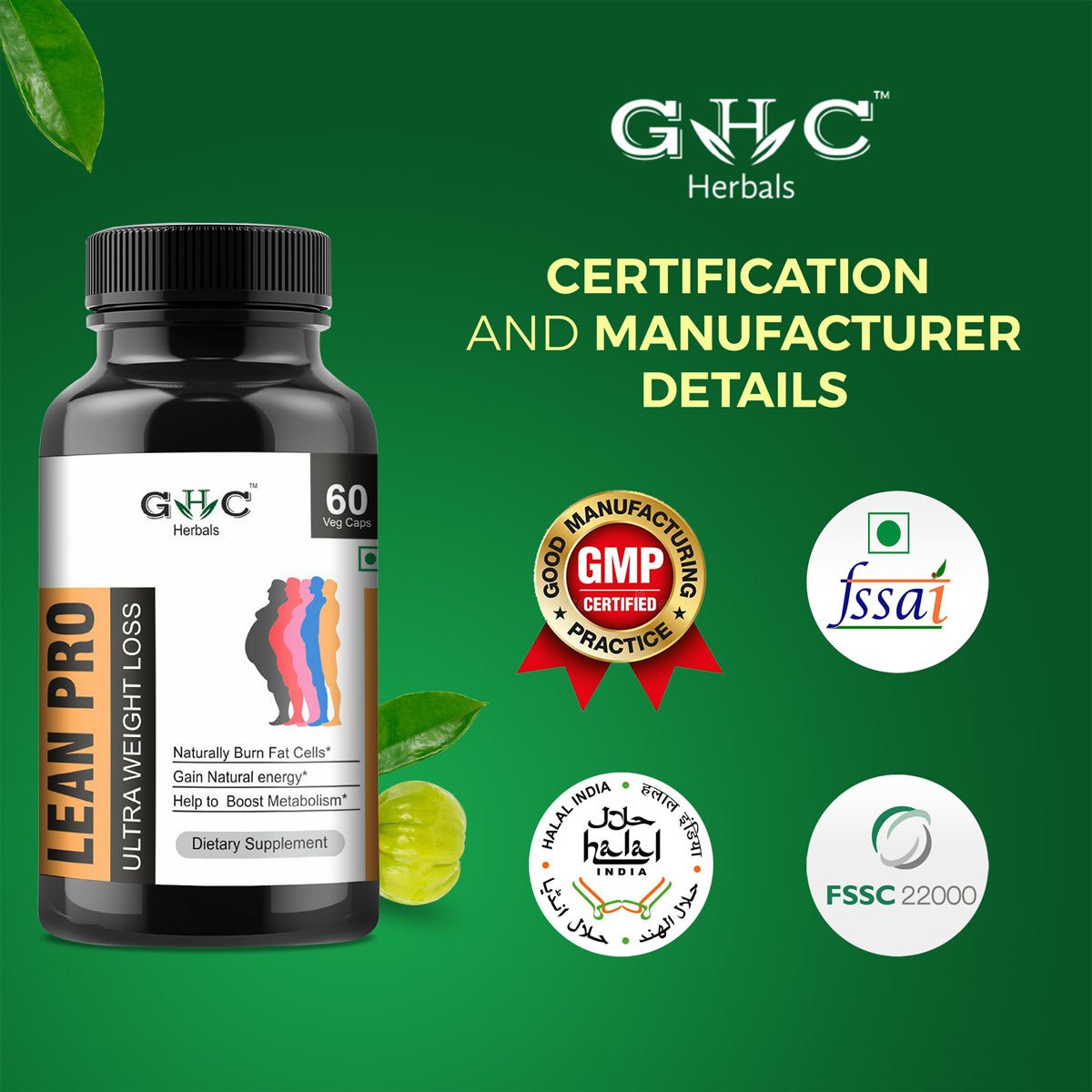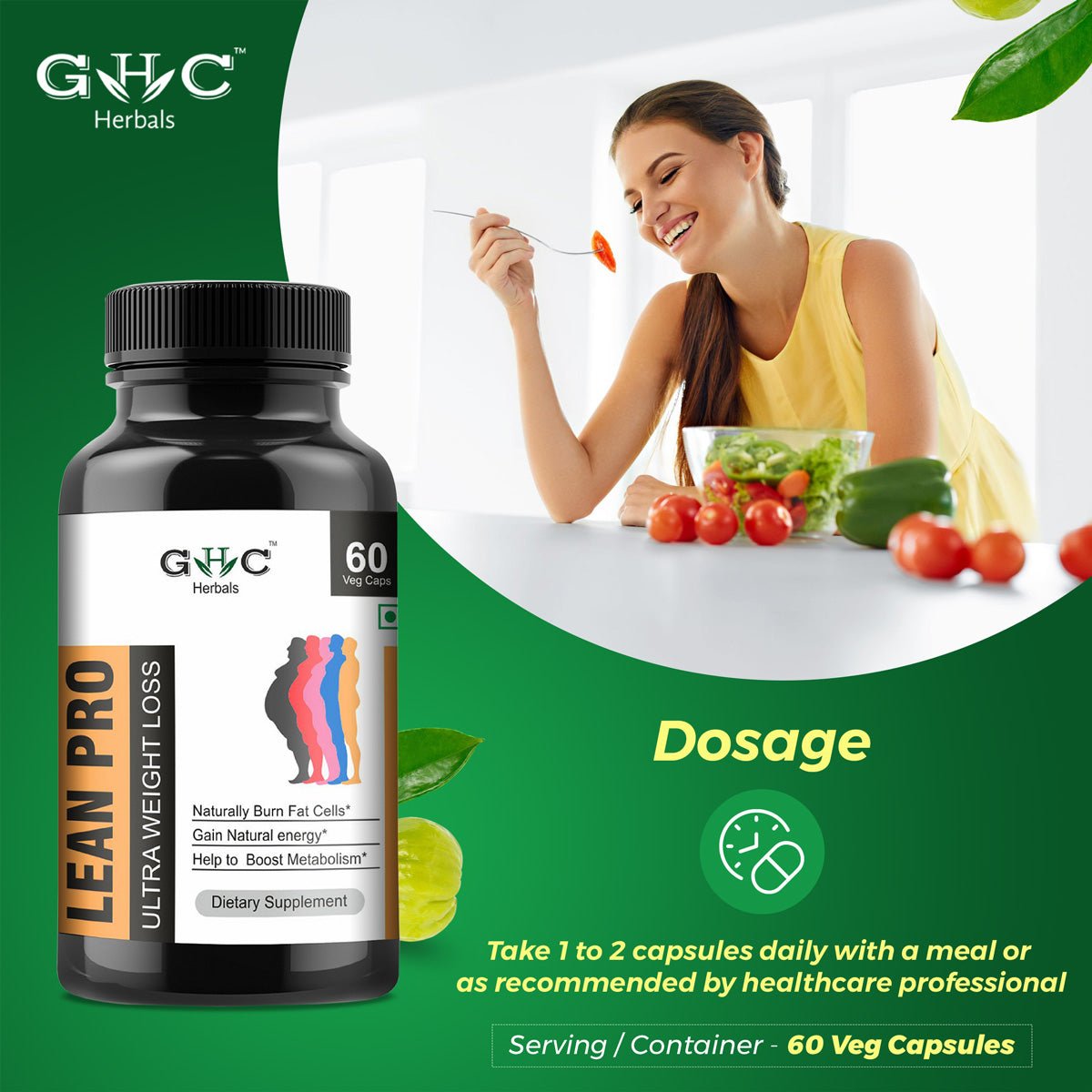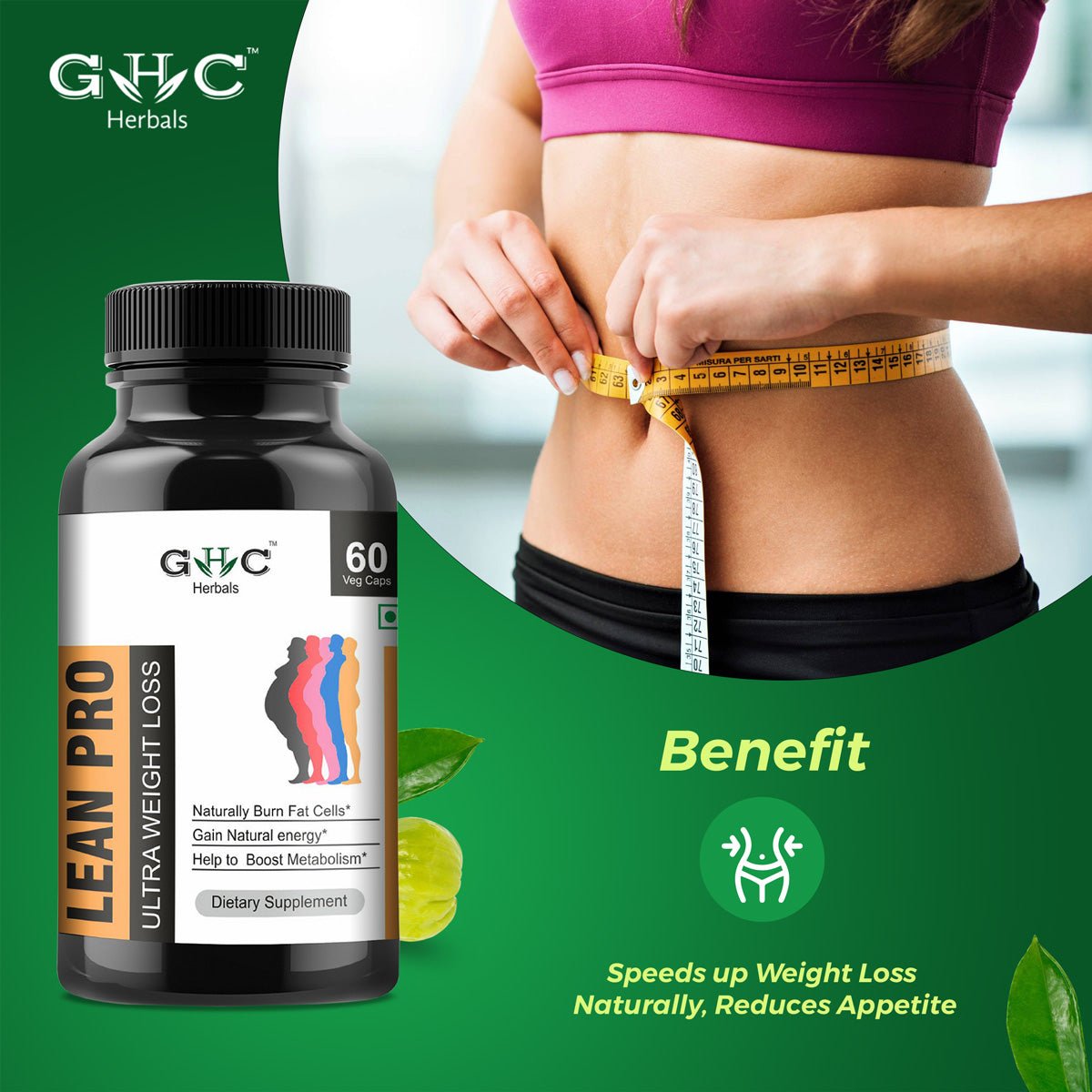 Reviews that Reward Us
Best Product
A day at the office used to drain me and I was left with no energy. Taking these capsules daily have increased my energy and I play with my kids for hours after work! Thank you GHC!!
Satisfied
My friend used to get winded very soon while playing cricket and had to often miss the rest of the game. Coming across Lean Pro, he consulted his doctor who assured him it was safe to use. Now he is able to play the whole game without getting tired!
Liked the product
I tried losing weight through exercise and dieting but wasn't successful enough. Then I saw an ad for GHC Herbals Lean Pro capsules which promised to help in weight loss. They worked! I have lost weight and feel healthy!
Good one
I often missed meals as a way to lose weight which led to me fainting and hitting my head one day. When my mother saw this product, she bought it for me and it has greatly improved my energy and aided in healthy weight loss.
Frequently Asked Questions
1. Any side-effects of this supplement?
Since our product contains all natural ingredients like Garcinia cambogia, Green Tea extract, Grape seed extract, Green coffee bean extract and piperine which naturally aid in weight loss, it is 100% safe to consume these capsules. However, these are not recommended for people below 18 years of age.
2. Is it lab tested?
Our products are manufactured in a GMP certified facility and each sample of our product is tested from a NABL accredited, certified laboratory.
3. How long does it take for you to start losing weight?
One of the most common questions we come across. You can expect to see an entire percentage of body fat lost per month. Significant weight loss and muscle gains will take approximately five-six weeks to see.

4. Do you provide Diet consultations as well?
We include a free Diet chart with each bottle. However, it is a generic diet plan. For a more specific diet plan or consultations regarding exercise routines or workout sessions, you can reach out to us @ +91-8076686499
5. Where do you lose fat first?
Mostly, losing weight is an internal process. You will first lose hard fat that surrounds your organs like liver, kidneys and then you will start to lose soft fat like waistline and thigh fat. The fat loss from around the organs makes you leaner and stronger.
6. Which vitamins help you lose weight?
B vitamins, Vitamin D, Iron, Magnesium.
7. Why am I eating less and gaining weight?
Body weight tends to fluctuate by a few pounds. It depends on the foods you are eating, and hormones can also have a major effect on how much water your body retains (especially in women). Also, it is possible to gain muscle at the same time as you lose fat.
8. Is it possible to noticeably lose weight in 1-2 weeks?
If any product or service claims to make you lose weight in such short span of time then it is either a fake claim or extremely dangerous which can seriously harm your body. To explain, simply consider the number of days it took you to gain same amount of weight. A gradual weight loss is always safe and more long-term than going for any shortcuts.
9. How to consume these capsules?
Take 2 capsules daily half an hour before meals with a glass full of water. Also we provide a free diet chart with the product to be followed for optimum results.
Choosing a selection results in a full page refresh.
Opens in a new window.