Scivation Xtend Original BCAA Powder
Regular price
₹ 3,999.00
Sale price
₹ 1,890.00
Unit price
per
53% Off
Sold out
Best Before:
Veg Product
Regular price
₹ 3,999.00
Sale price
₹ 1,890.00
Unit price
per
53% Off
Sold out
EXTRA 5% OFF
ON Prepaid Orders
PREPAID
7 Days Return
100% Authentic
Check Return Policy
Why Scivation Xtend
Most advanced BCAA drink mix
Packed with 7 grams of BCAAs, 2.5 grams of L-Glutamine, and 1 gram of Citrulline Malate
Zero Calories
Imported By
Grace Enterprises (formerly Kar Enterprises) (✓ Brand Authorized):
25A Rani Bagh Main, Khandwa Road, Limbodi,
Indore- 452001
FSSAI Licence No. - 10018026001257
Manufactured By
Scivation Inc., 1448 Industry Drive, Burlington NC 27215
Country of Origin: USA
Brand: Scivation
View full details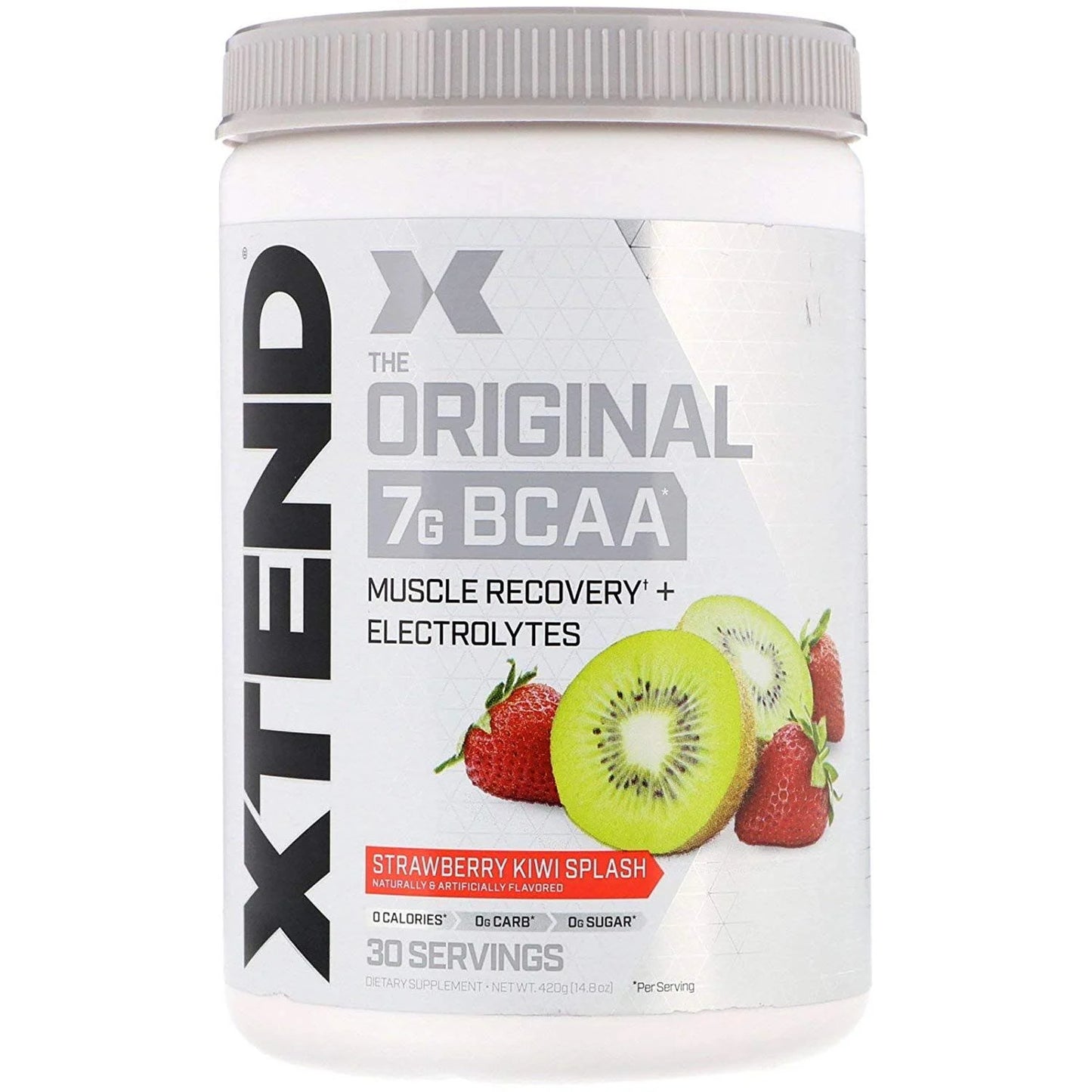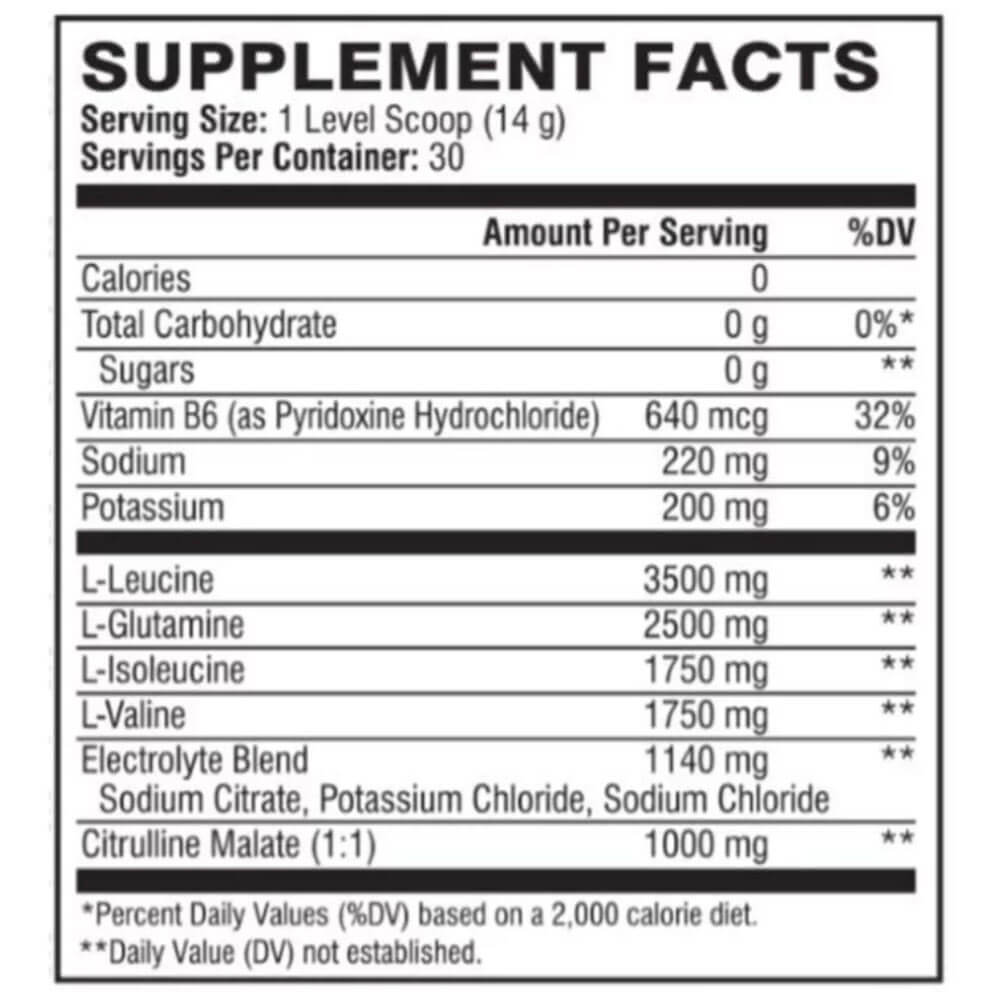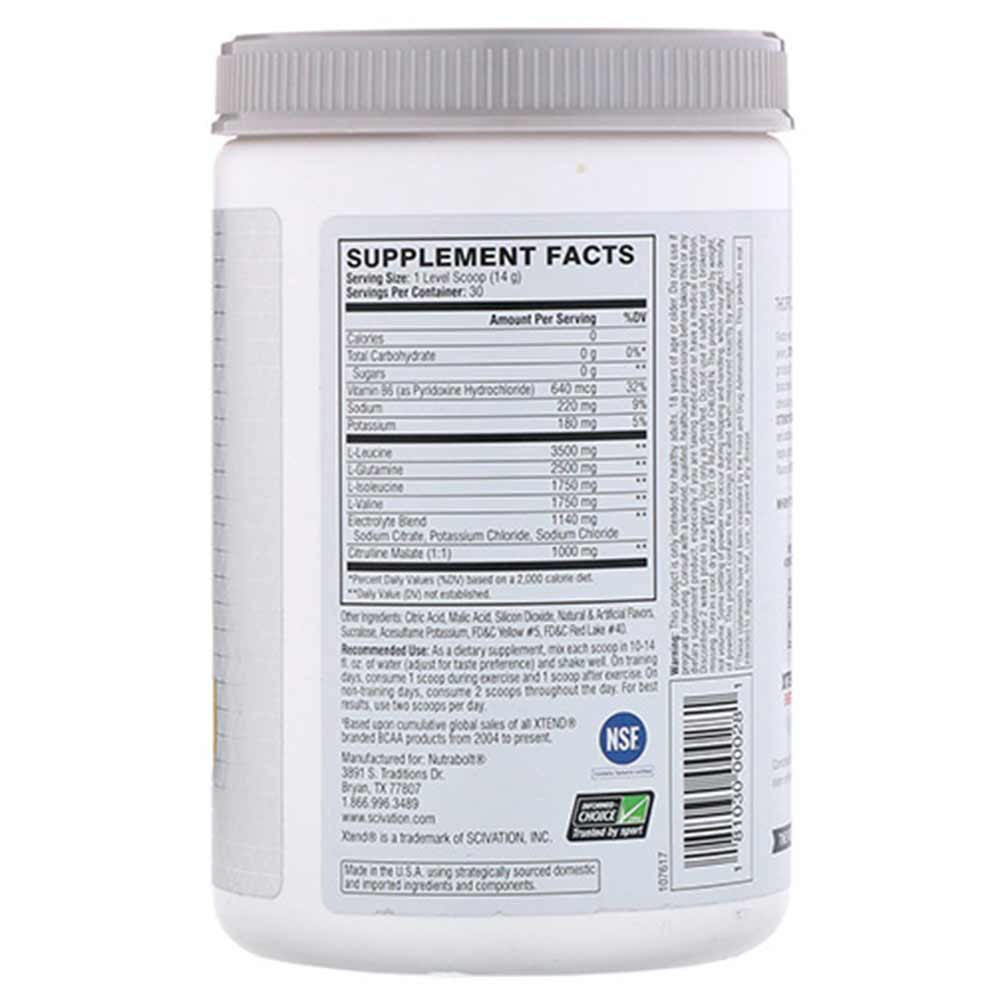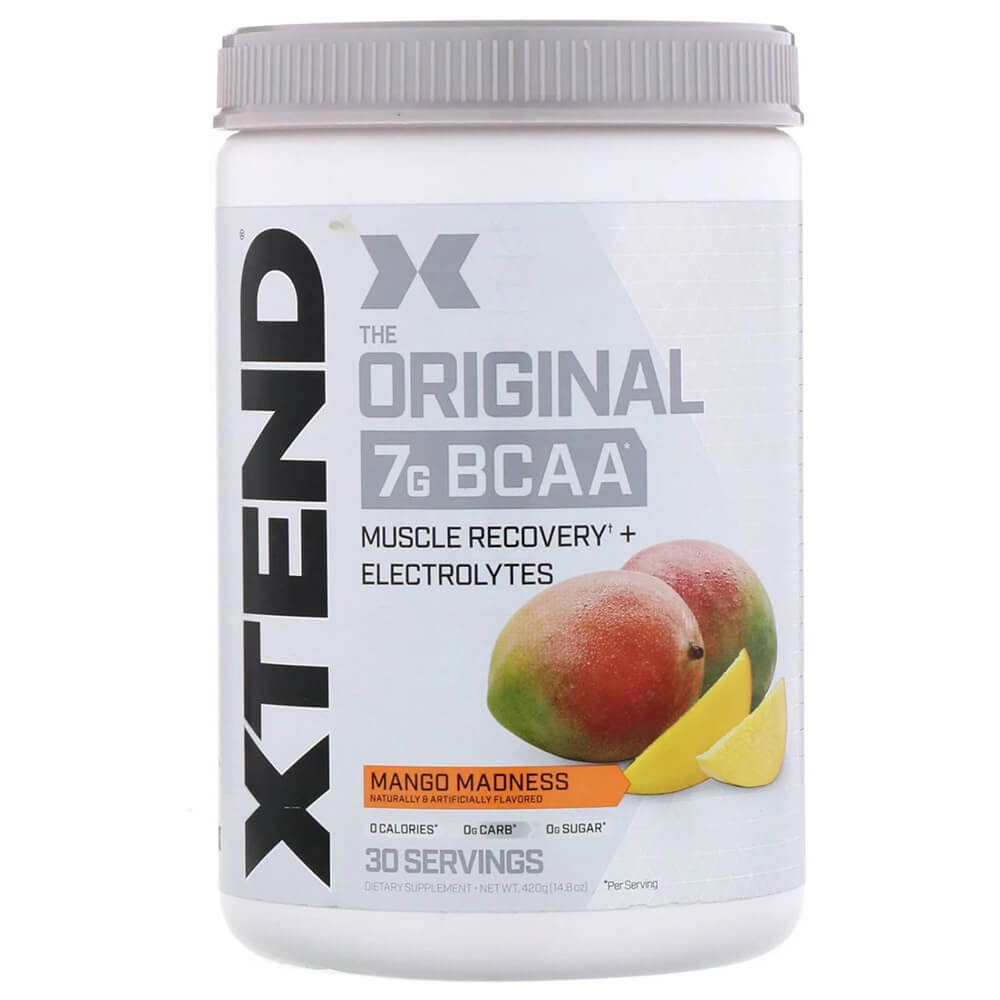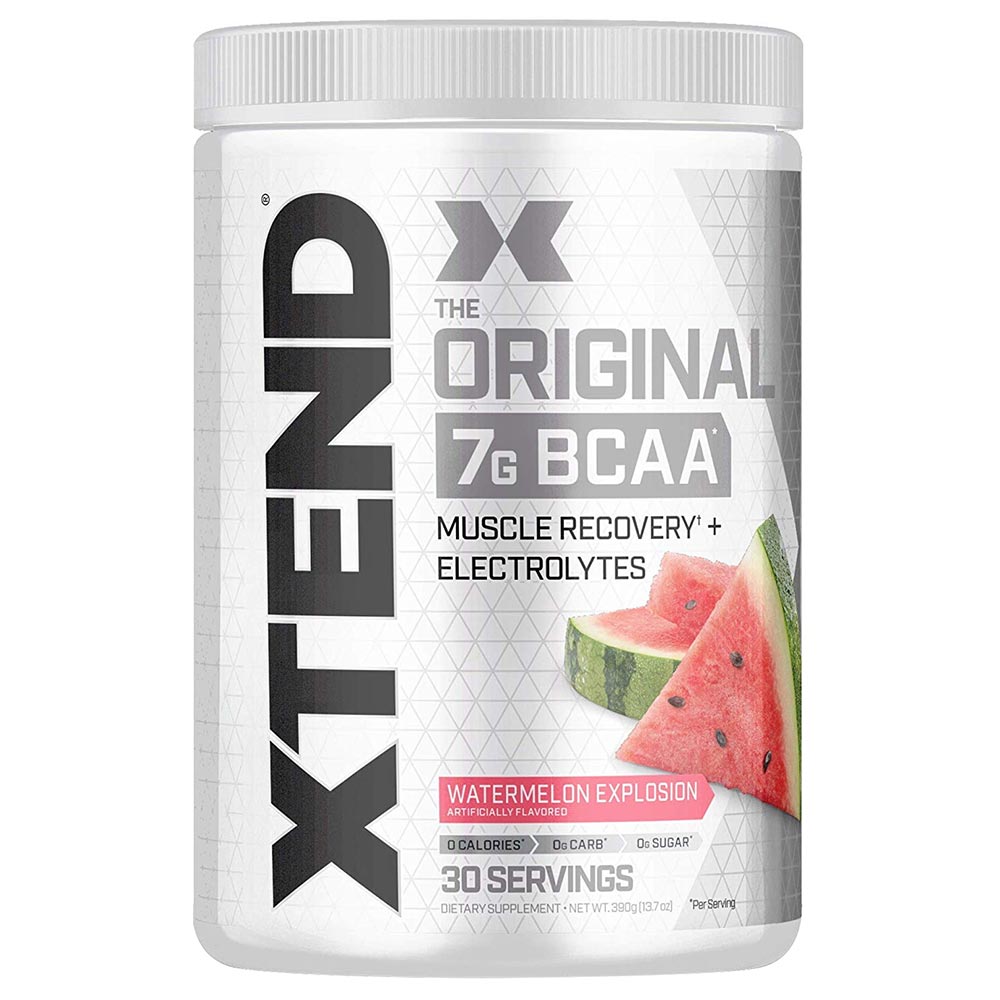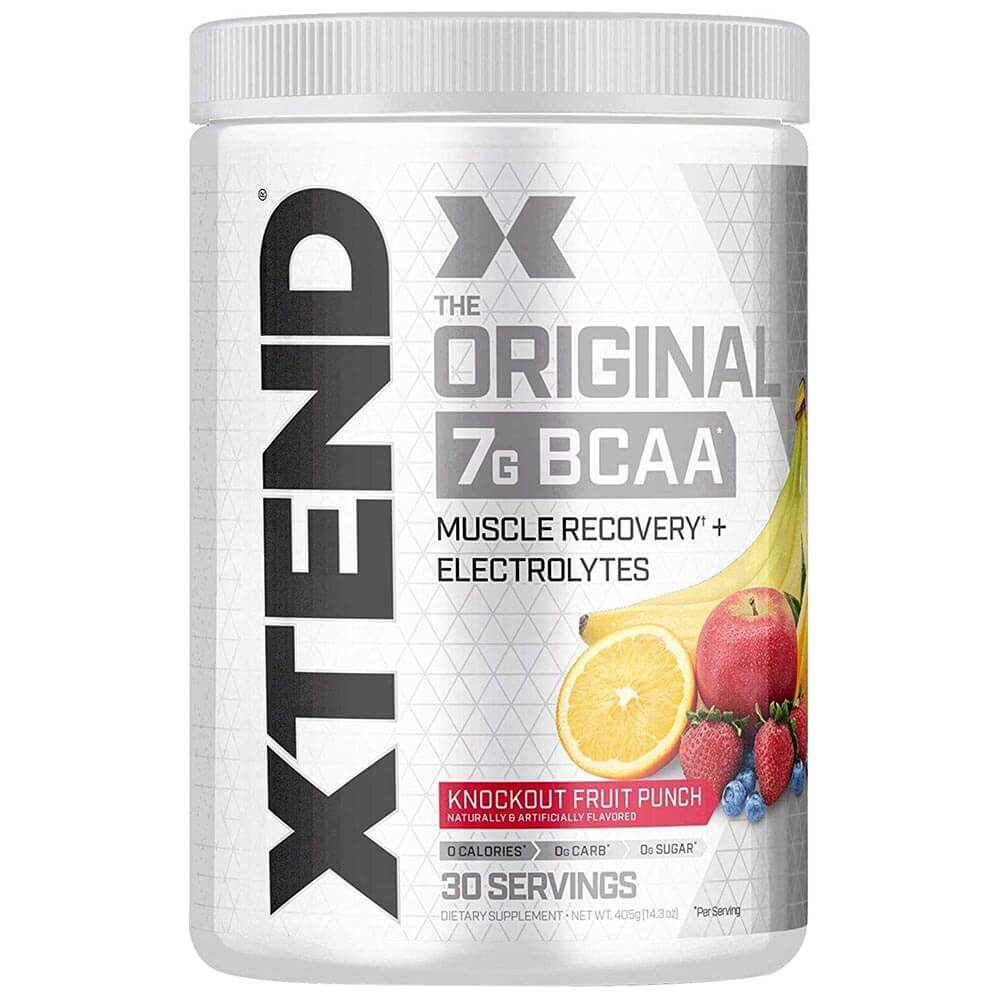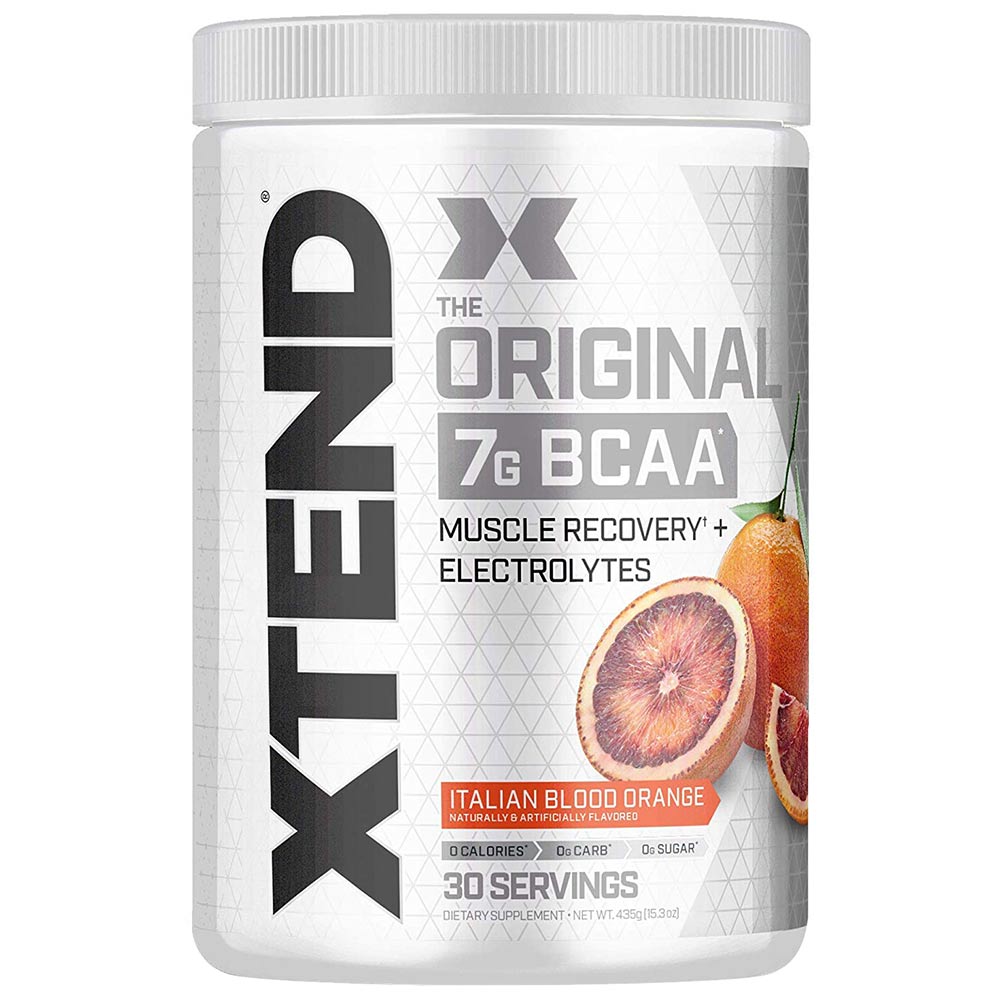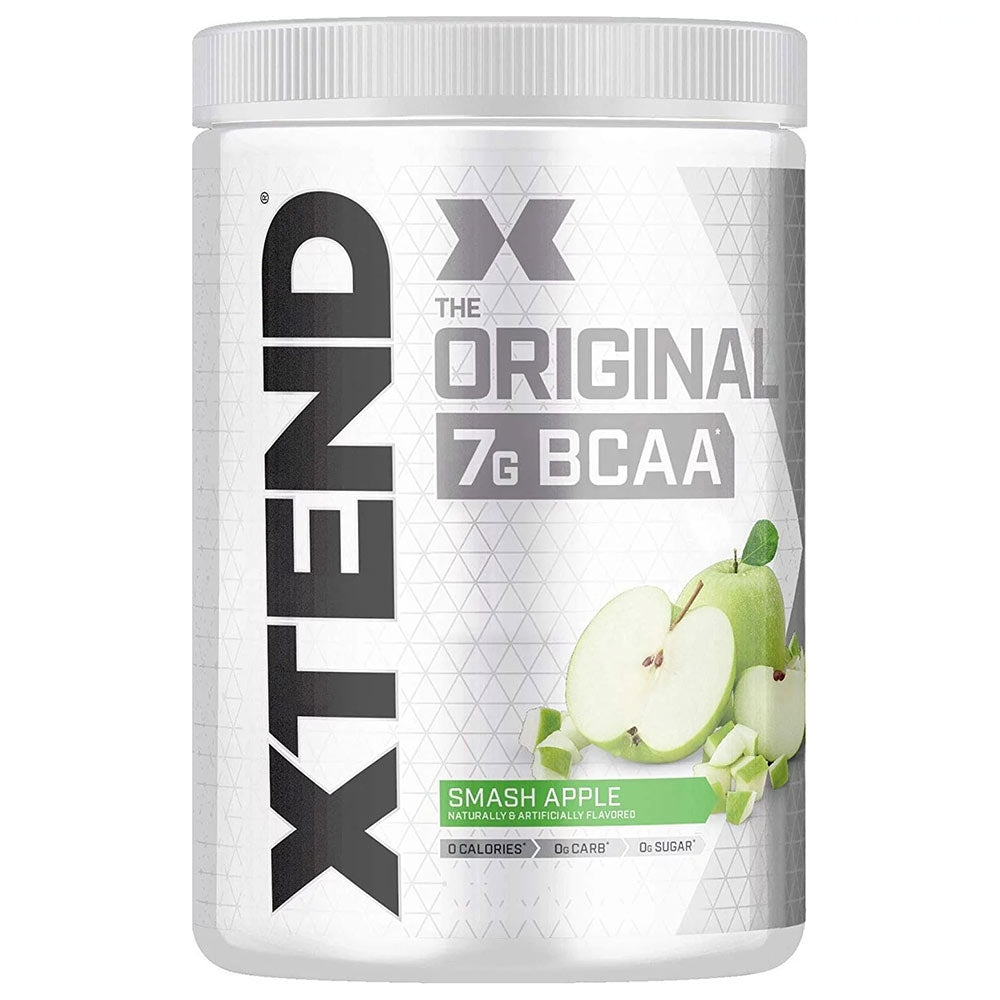 Product Description
How to Use
Nutrition Facts Table
Authentication
Scivation Xtend BCAA (Intra Workout Catalyst)
Scivation Xtend BCAA is one of the most advanced BCAA formulas available. It is highly recommended by experts for athletes as well as bodybuilders because of its ability to enhance training performance. It helps to provide the most out of each session by preventing muscle fatigue and muscle breakdown while workout. This supplement is loaded with BCAA or Branched Chain Amino Acids that are the most abundant amino acids in the muscle structure. Each serving (13.2g) contains 7g of BCAA in the most ideal ratio of 2:1:1 (leucine: isoleucine: valine). This provides the best recovery rate and also ensures that the muscles get a steady source of nourishment.
Benefits
Providing fuel to the muscles while training is vital in order to achieve the best out of every session. The advantages of using Scivation Xtend are as follows:
The highest source of BCAAs: The muscle structure is made of amino acids. Of the different amino acids in the muscles, BCAAs or branched chain amino acids are the most abundant ones. It consists of BCAA i.e. leucine, isoleucine and valine in the perfect ratio of 2:1:1. Each serving (13.2g) provides 7 g of BCAA which helps to keep the muscles fuelled even during intense training. It also offers the advantage of being a consistent source of nutrients for the muscles to prevent any muscle fatigue or muscle loss. BCAAs are directly absorbed by the muscles and they ensure that the body doesn't suffer any muscle soreness, or muscular pain associated with it.
Better delivery of nutrients and oxygen: Scivation Xtend BCAA is also packed with 555 mg of L-citrulline per serving (13.2g). Citrulline helps dilate the blood vessels to promote better blood circulation. Improved blood circulation further leads to better oxygen supply to the muscles. This ensures that the lactic acid build up in the muscles is intercepted and as a result, muscle fatigue is too is prevented. Reduced lactic acid build up ultimately helps with lesser muscle soreness and stiffness, or completely averts it.
Improved fat metabolism: Scivation Xtend BCAA contains zero sugar and zero carbohydrates. This ensures that there is no additional calorie consumption. As a result, the fat deposits are used up better for energy purposes and any chance of fat deposits is also prevented. The supplement supports increased fat metabolism as well as promotes lean muscle development .
Keeps the person hydrated: Several important electrolytes are lost from the body due to sweating while working out.  Sweating also leads to loss of water from the body increasing the chances of cramping and dehydration. The unique electrolyte blend in Scivation Xtend, replenishes the electrolytes lost during workout as well as helps in retaining water inside the body. This makes it a perfect intra-workout supplement that ultimately helps in keeping the person more hydrated and energetic as well as prevents post-workout fatigue triggered due to electrolyte loss from the body.
When to Use
For best results, it is recommended to have one serving before workout and one serving post workout. This helps to provide the muscles with fuel which is needed to sustain long hours of training. It also keeps the body loaded with electrolytes to reduce chances of muscle cramps and other issues related to dehydration. As per the individual requirement, up to 2 servings of  Scivation Xtend BCAA can be consumed per day. On non-training days, people having extreme workout regimes can consume 2 servings anytime throughout the day. It is suggested to consume this supplement on a daily basis for best results.
How to Use
One scoop of Scivation Xtend BCAA can be added to 250-475ml of water and has to be shaken well. The requirement may vary from person to person and needs to be taken care accordingly. However, one can adjust the amount of water as per personal taste and preference.
How to Use
As a dietary supplement, mix each scoop in 10-14 fl.oz. of water and shake well. On training days, consume 1 scoop during exercise and 1 scoop after exercise. On non-training days, consume 2 scoops throughout the day. For best results, use two scoops per day.
| | |
| --- | --- |
| Weight | 410gm |
| Flavour | Strawberry Kiwi |
| Vegetarian/Non-Vegetarian | Vegetarian |
| Number of Servings | 30 |
| Serving Size | 14gm |
| Manufactured In | USA |
| Form | Powder |
| Goal/Concern | Lean Muscle Mass,Muscle Recovery |
We ensure the products authenticity by sourcing directly from authorised importers or manufacturers only and selling the products directly to our customers.
For any authenticity related questions or doubts, you can email us at info@nutrigize.in and we will help you to get your purchase verified.