Now Vitamin D3 (5000 IU), 240 softgels
Regular price
₹ 2,300.00
Sale price
₹ 1,900.00
Unit price
per
17% Off
Sold out
Best Before:
Regular price
₹ 2,300.00
Sale price
₹ 1,900.00
Unit price
per
17% Off
Sold out
EXTRA 5% OFF
ON Prepaid Orders
PREPAID
7 Days Return
100% Authentic
Check Return Policy
View full details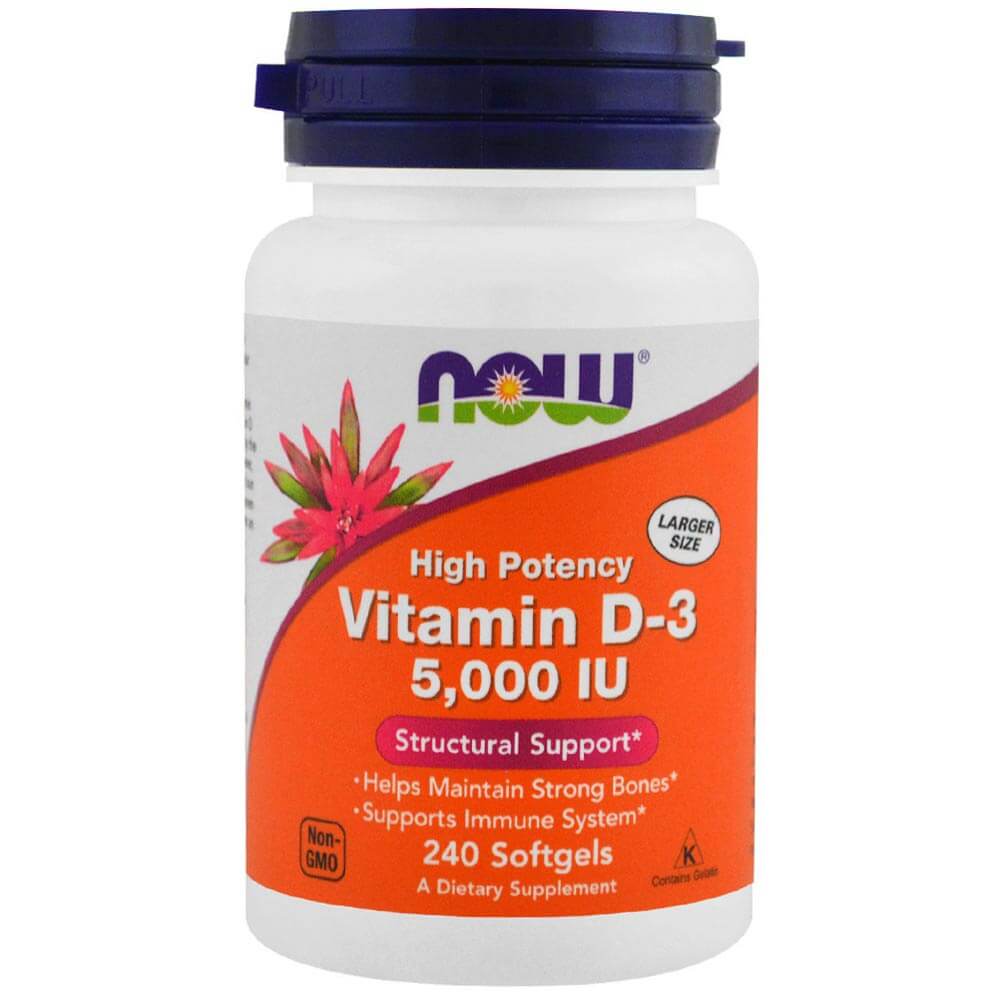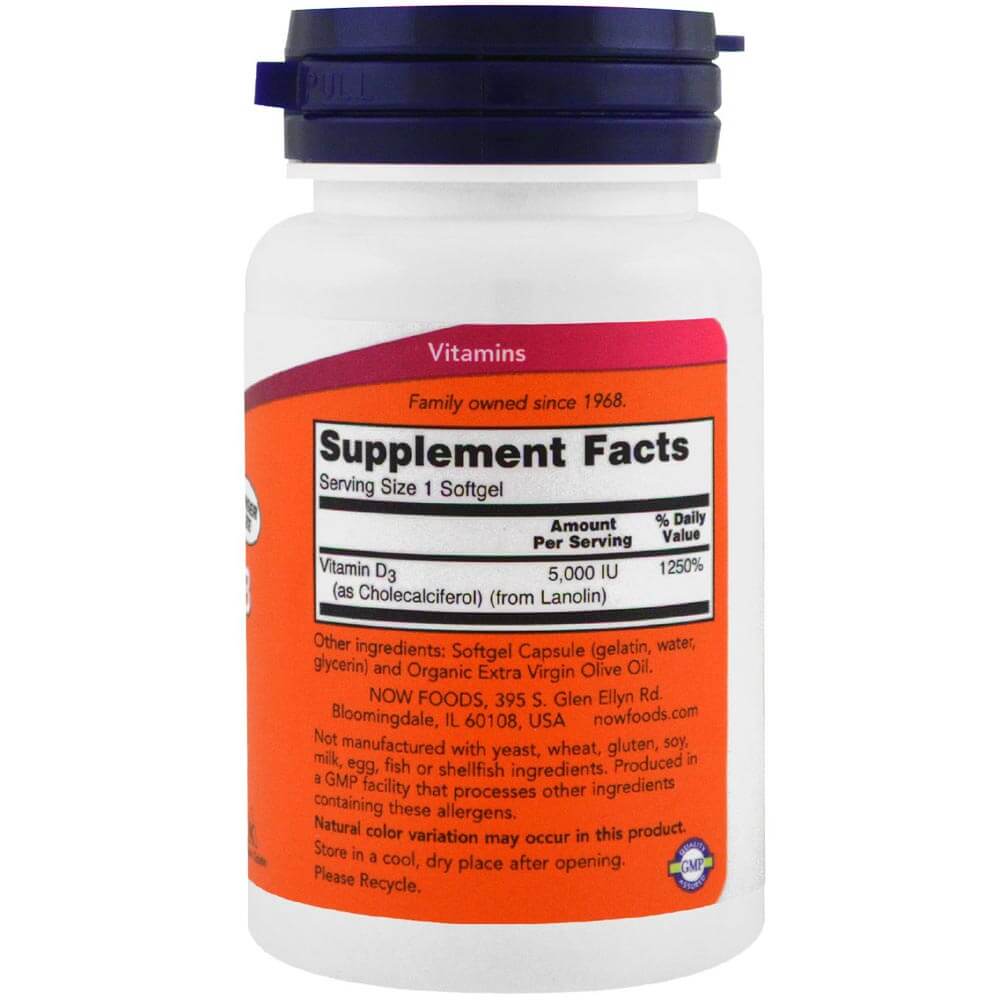 Product Description
How to Use
Nutrition Facts Table
Authentication
Now Vitamin D3 (5000 IU) is a premium dietary supplement that provides a potent dose of Vitamin D3 in a convenient softgel form. Vitamin D3, also known as the "sunshine vitamin," is a crucial nutrient that plays a vital role in supporting overall health and well-being. Now Vitamin D3 is derived from lanolin, making it suitable for both vegetarians and vegans. Each bottle contains 240 softgels, providing you with a 240-day supply of this essential nutrient.
Boost your Vitamin D levels with Now Vitamin D3 (5000 IU) and support your overall health and wellness.
Benefits:
Bone Health: Vitamin D3 is essential for calcium absorption and utilization, making it crucial for maintaining strong and healthy bones. It helps support optimal bone mineralization and can aid in the prevention of conditions such as osteoporosis and fractures.
Immune Support: Vitamin D3 plays a crucial role in supporting a healthy immune system. It helps regulate immune cell function and promotes immune response, which can be particularly beneficial during the colder months or when exposure to sunlight is limited.
Mood Enhancement: Vitamin D3 has been shown to play a role in regulating mood and supporting mental well-being. It may help improve mood, reduce symptoms of depression, and support overall mental health.
Muscle Function: Vitamin D3 is involved in muscle function and can help support muscle strength and performance. It may also aid in muscle recovery after exercise.
Overall Wellness: Vitamin D3 is involved in many physiological processes in the body and has been linked to various health benefits, including heart health, brain function, and skin health.
How to Use:
Take 1 softgel of Now Vitamin D3 (5000 IU) daily with a meal or as directed by your healthcare professional. It is recommended to consult with your healthcare provider before starting any new dietary supplement, especially if you have any underlying health conditions, are pregnant or nursing, or are taking medication.
| | |
| --- | --- |
| Weight | 240 Softgels |
| Flavour | Unflavoured |
| Vegetarian/Non-Vegetarian | Non-Vegetarian |
| Number of Servings | 240 |
| Serving Size | 1 Softgel |
| Manufactured In | USA |
| Form | Softgels |
| Goal/Concern | Immunity,Bone Strength |