Muscletech Nitrotech Whey Protein Powder
Regular price
₹ 7,799.00
Sale price
₹ 5,390.00
Unit price
per
31% Off
Sold out
Best Before:
Veg / Non-veg : Veg
Regular price
₹ 7,799.00
Sale price
₹ 5,390.00
Unit price
per
31% Off
Sold out
EXTRA 5% OFF
ON Prepaid Orders
PREPAID
7 Days Return
100% Authentic
Check Return Policy
Content Highlights
30gm Protein
3gm Creatine Monohydrate
6.7gm BCAAs
Usage Benefits
Builds more muscle than regular Whey
Helps improve recovery
Supports Strength & Performance
Marketed By
Shri Balaji Overseas (✓ Brand Authorized):
Khasra no 731/1 div 3, Phirni Road, Mundka
Delhi 110041
FSSAI Licence No. - 10015011002705
Manufactured By
Superchem Nutri Formulations, Jamniwala Road, Paonta Sahib, HP, India 173025
Country of Origin: India
Brand: Muscletech: customercareindia@muscletech.com, 011-46334633
View full details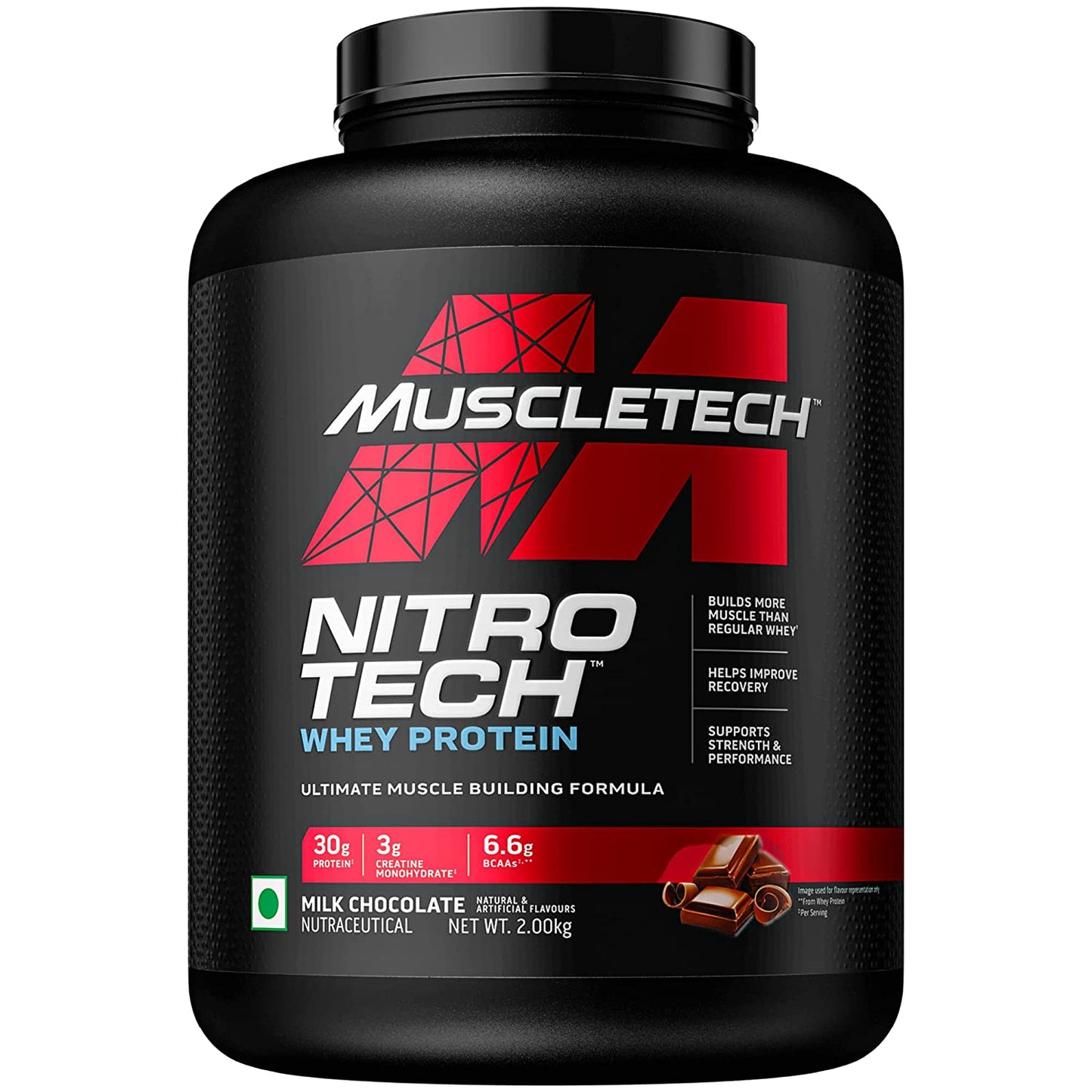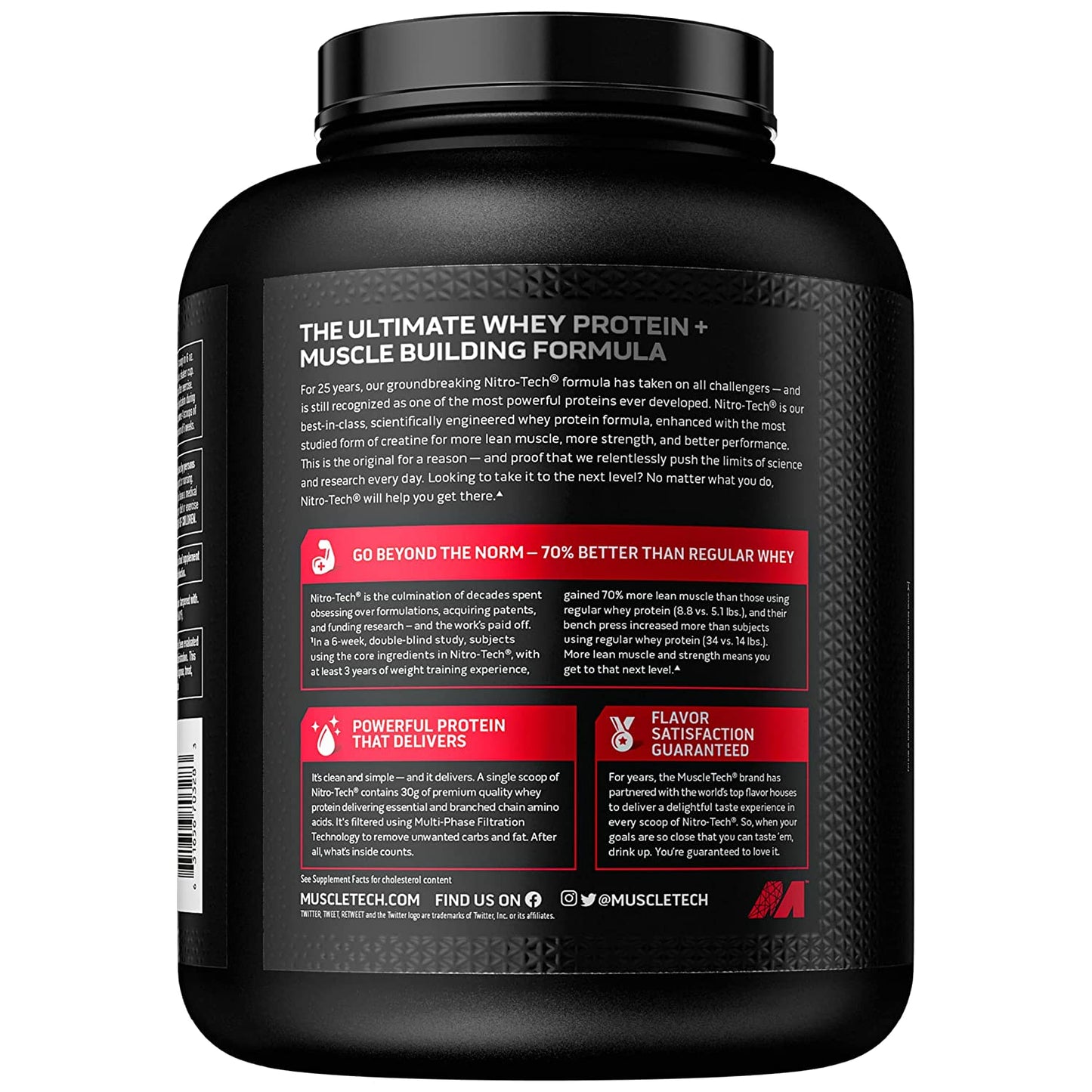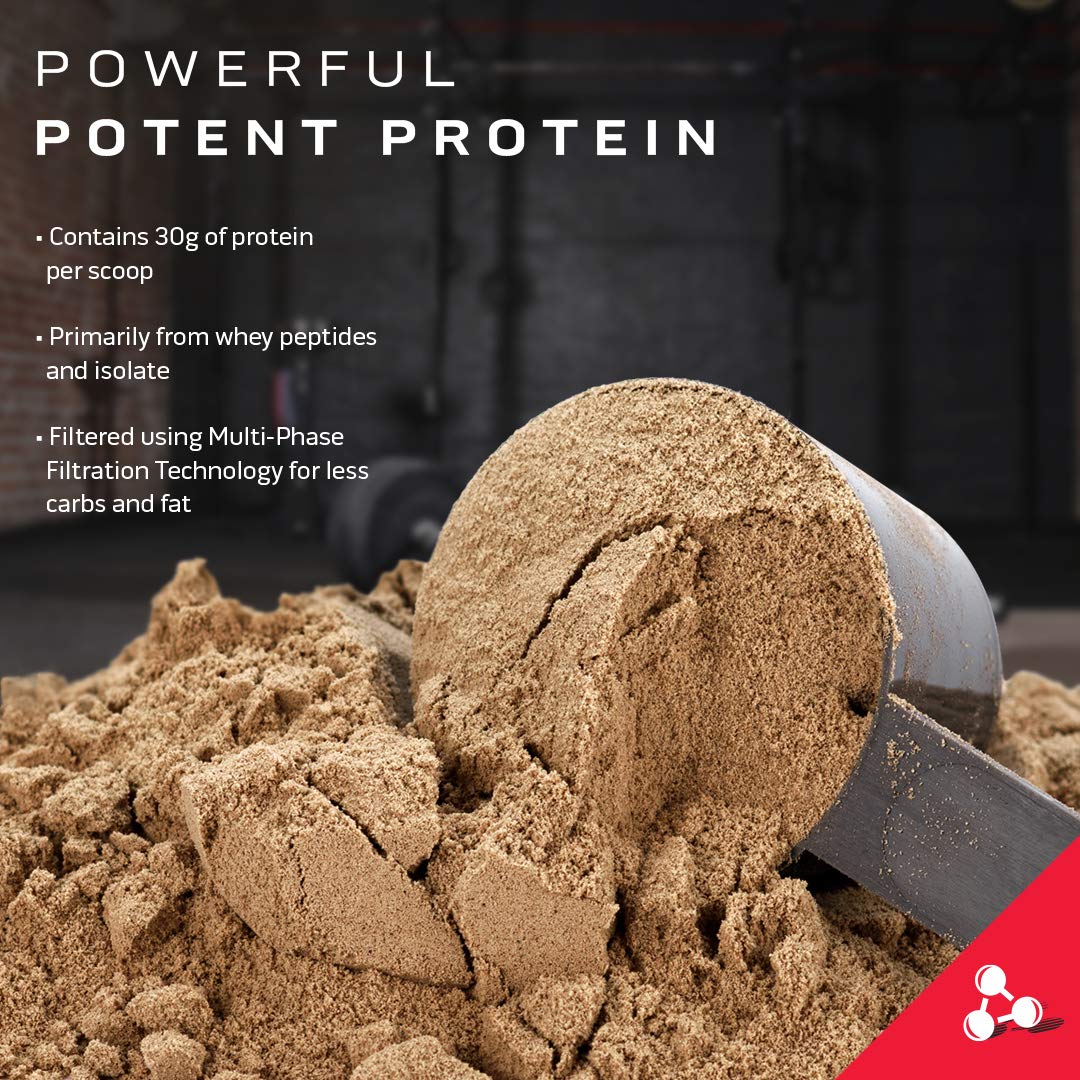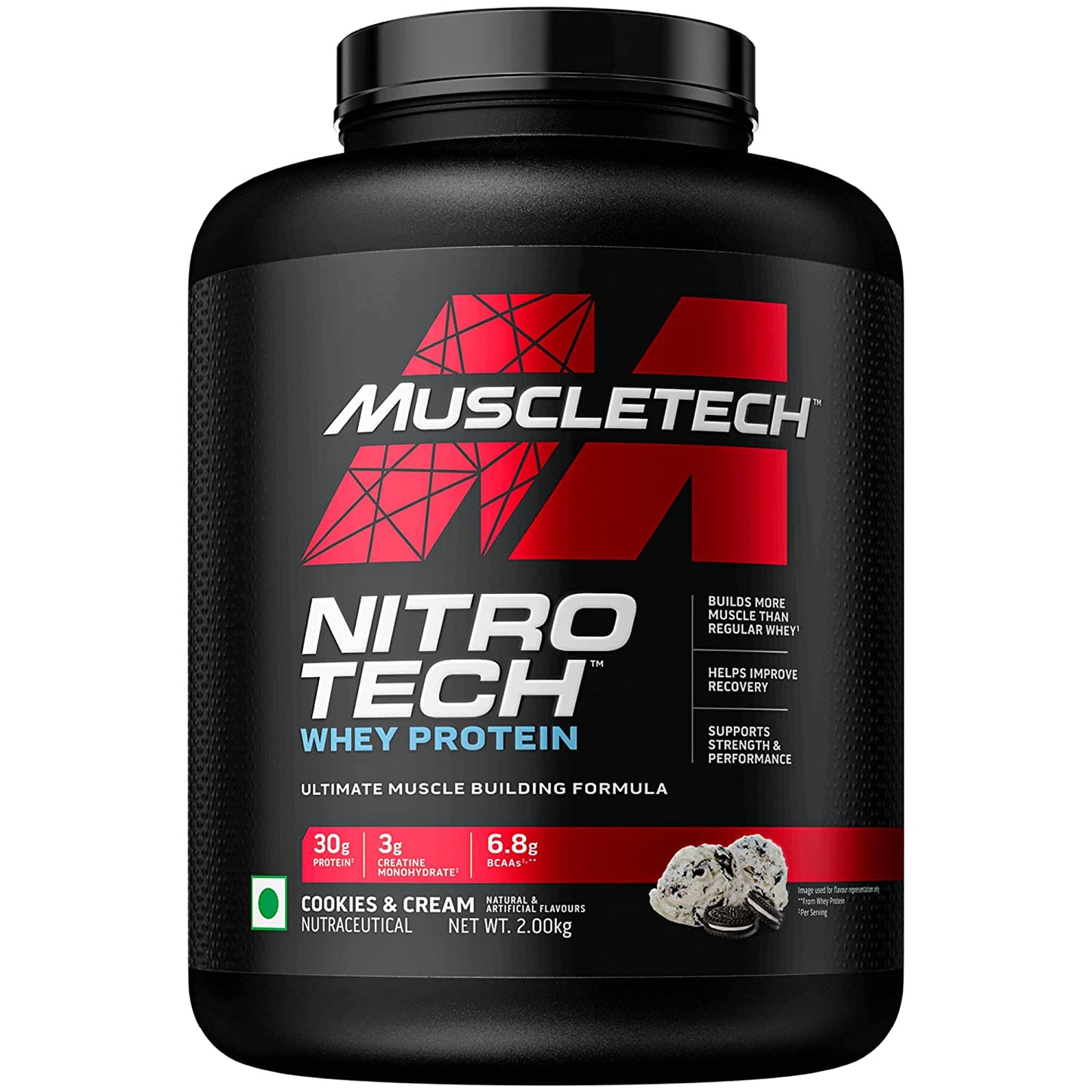 Product Description
How to Use
Nutrition Facts Table
Authentication
MuscleTech NitroTech Whey protein Performance Series
The clinically tested formula of MuscleTech Nitro Tech protein Performance Series is ideal to boost the process of muscle building. It is loaded with all the nutrients that are required to trigger protein synthesis and maintain energy for a longer duration. A scoop (46 g) of Nitro Tech Whey protein provides 30 g of whey protein (a blend of whey isolates and peptides). This is a low carb, low fat, and low sugar formula that is geared to help build lean muscle mass faster. Nitrotech protein also contains ingredients like creatine and BCAA that boost the performance for enhanced results.
Benefits
Muscle Tech Nitro Tech Performance Series is an ideal supplement to boost training abilities and to give enhanced results. The benefits of including MuscleTech Nitro tech Performance Series in diet are as follows:
Fast-acting protein source: The advanced formula of MuscleTech NitroTech whey provides 30 g of whey proteins per serving (46 g). These proteins are derived from whey isolates and whey peptides, which are instantly absorbed by the muscles. As a result, they speed up the process of muscle recovery and trigger faster muscle synthesis.  
Enhanced performance and strength: MuscleTech NitroTech also provides 3 g of creatine monohydrate per serving (46 g). Creatine helps to increase the production of ATP (energy unit of the body which acts as a fuel for any activities) in the body. Although creatine is naturally produced and stored in the muscles to carry out different activities, an added dietary source may be required for individuals indulging in extreme workouts. By adding a creatine supplement, the levels can be replenished faster for more efficient energy production. As a result, it also helps in preventing muscle fatigue and increasing the intensity of training consistently.
Geared for lean muscle development: This supplement is specially formulated to enhance the development of lean muscle mass. With just 4 g of carbohydrates and 2.5 g of fat per serving, the calorie intake is reduced to prevent any unwanted fat build-up. A six-week study conducted on the effect of this supplement on weight training revealed that MuscleTech enhanced lean muscle development by almost 70% in comparison to other whey protein supplements.
Superfast recovery rate: Fast-acting proteins are responsible for better muscle recovery. In addition to this, the formula of MuscleTech NitroTech Performance Series is fortified with 6.8 g of BCAAs along with 5.3 g of glutamine and precursor. They are used up instantly by starved muscles to enhance the recovery process. The foremost advantage of faster recovery is that it prevents muscle soreness and fatigue even after strenuous training. This in turn helps in maintaining workout consistency and gradually increasing the intensity.
When to Use
For best results, MuscleTech Nitro Tech whey protein may be used before or/and after a workout. This helps in impeding muscle fatigue and enhances muscle recovery. For those who have a very intense training regime, consuming one serving in between your major meals may be beneficial too. It helps in keeping the muscles fuelled to prevent any chance of muscle breakdown.
How to Use
A scoop of MuscleTech NitroTech Performance Series may be added to 180 ml of water or skimmed milk in a shaker or a glass. While using glass, it is advisable to simply stir the powder (in water/ milk) to make a lump-free drink. Whereas the shaker needs to be shaken well for 30-40 seconds to make a thick and homogenous drink.
| | |
| --- | --- |
| Weight | 2 kg |
| Flavour | Milk Chocolate |
| Vegetarian/Non-Vegetarian | Vegetarian |
| Number of Servings | 44 |
| Serving Size | 45gm |
| Protein Per Serving (g) | 30gm |
| Manufactured In | India |
| Form | Powder |
| Goal/Concern | Muscle Building,Muscle Recovery |
We ensure the products authenticity by sourcing directly from authorised importers or manufacturers only and selling the products directly to our customers.
For any authenticity related questions or doubts, you can email us at info@nutrigize.in and we will help you to get your purchase verified.
asli product
rcvd original product with GMC tag
Original
All good, original supplement
yes
genuine product for genuine results