GNC Pro Performance ZMA 60 Tablets
Regular price
₹ 999.00
Sale price
₹ 790.00
Unit price
per
21% Off
Sold out
Best Before:
Veg / Non-veg : Veg
Regular price
₹ 999.00
Sale price
₹ 790.00
Unit price
per
21% Off
Sold out
EXTRA 5% OFF
ON Prepaid Orders
PREPAID
7 Days Return
100% Authentic
Check Return Policy
Usage Benefits
Promotes Restful Sleep
Relieves Stress & Fatigue
Boosts Immunity
Marketed By
Guardian Healthcare Services Pvt. Ltd. (✓ Brand Authorized):
12-14, 3rd Floor, Brady House, Veer Nariman Road
Mumbai-400001
FSSAI Licence No. - 10016011003870
Manufactured By
Tirupati Wellness, SurajPur, Nahan Road, Paonta Sahib, Sirmaur HP - 173001
Country of Origin: India
Brand: GNC: hello@guardian.in, 18001036861
View full details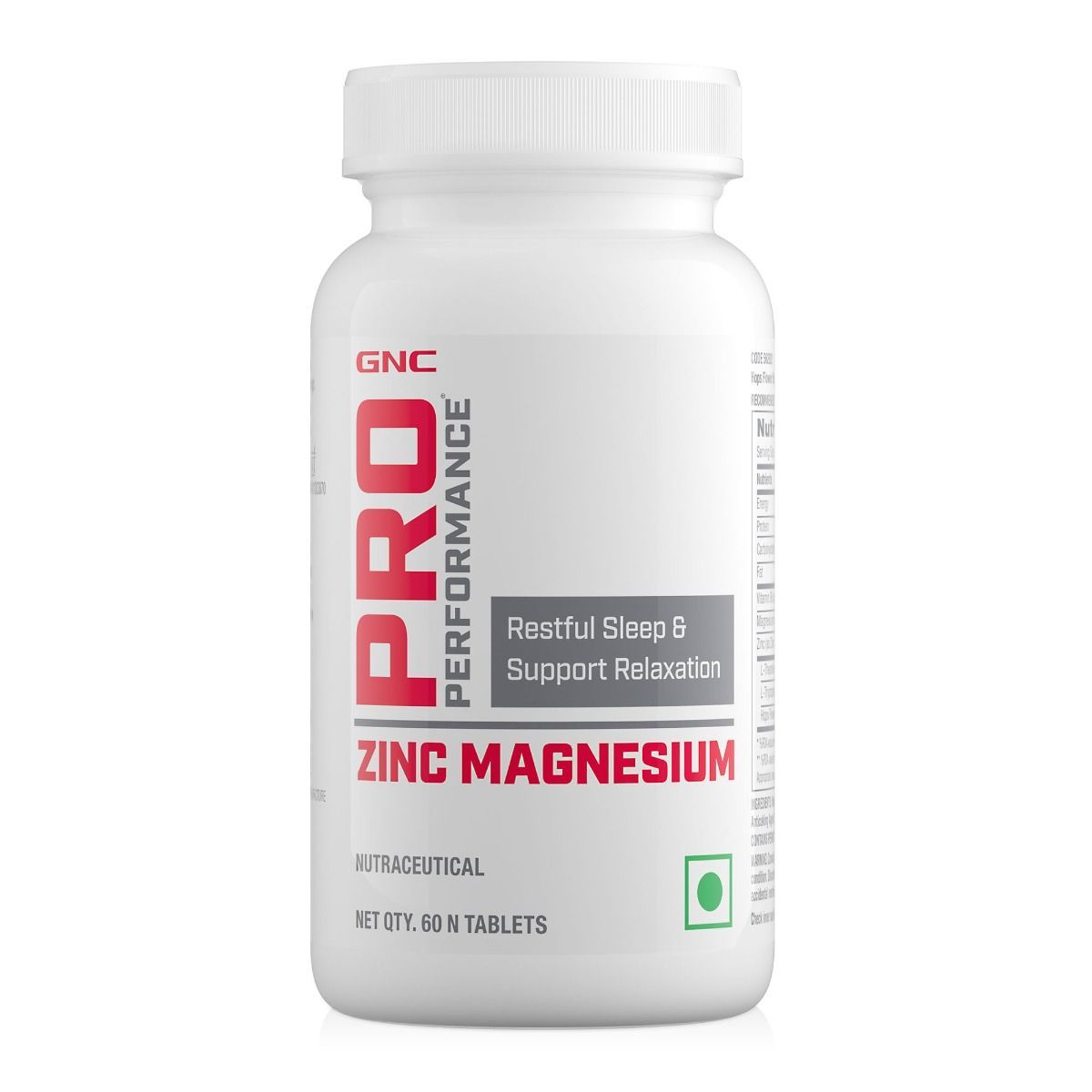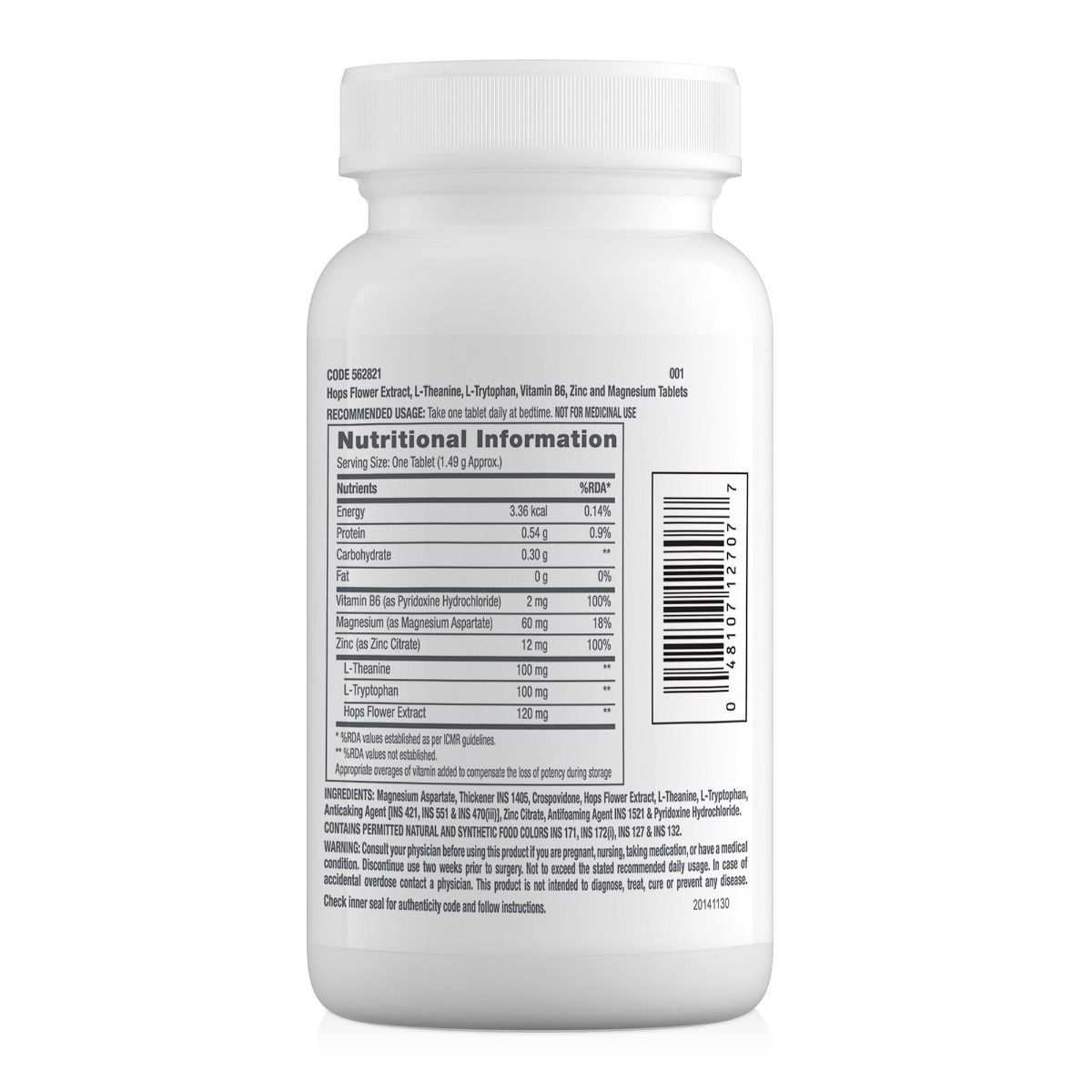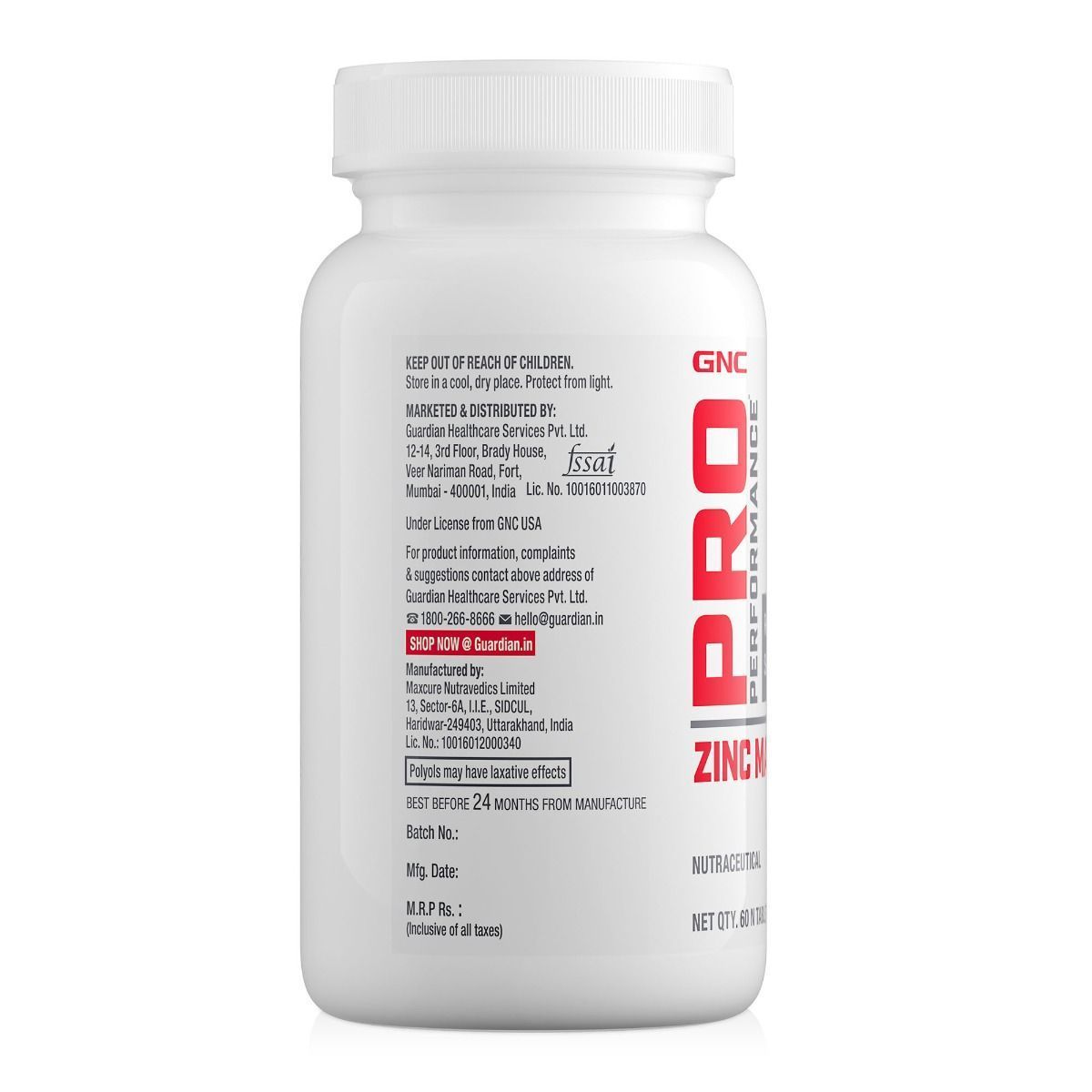 Product Description
How to Use
Nutrition Facts Table
Authentication
This powerful blend of zinc, magnesium, and vitamin B6 is designed to help support your body's natural processes and improve your overall athletic performance. Zinc is an essential mineral that plays a key role in many of your body's functions, including immune system support, protein synthesis, and wound healing. Magnesium is also crucial for muscle and nerve function, energy production, and bone health. Vitamin B6 helps your body convert food into energy, and is involved in the production of neurotransmitters that regulate mood and sleep.
GNC Pro Performance ZMA 60 Tablets combines these three powerful ingredients to create a supplement that can help you reach your fitness goals faster and more effectively. Whether you're a professional athlete, a weekend warrior, or simply looking to get in better shape, GNC Pro Performance ZMA 60 Tablets can help you get there.
Benefits:  
Supports Muscle Recovery:
The combination of zinc, magnesium and vitamin B6 in this supplement can help support muscle recovery after intense workouts, so you can get back to the gym faster and keep pushing yourself.
Increases Strength:
Research has shown that ZMA supplements like GNC Pro Performance ZMA 60 Tablets can help increase strength in athletes, making it easier to achieve your fitness goals
Enhances Endurance:
If you're looking to boost your endurance and stay energized throughout your workouts, this supplement can help. Its blend of essential nutrients can help support your body's natural energy production, helping you go longer and harder in the gym.
Supports Immune Health:
Zinc and vitamin B6 are both essential for immune health, and this supplement contains high levels of both. By supporting your body's immune system, GNC Pro Performance ZMA 60 Tablets can help you stay healthy and avoid setbacks in your training.
Promotes Restful Sleep:
Getting enough rest is essential for muscle recovery, and this supplement can help. Its blend of magnesium and zinc can help promote restful sleep, so you can wake up feeling refreshed and ready to tackle your next workout.
How to Use:
Take two tablets of GNC Pro Performance ZMA 60 Tablets daily, preferably on an empty stomach before bedtime. Do not exceed recommended dosage. This product is not intended for use by individuals under the age of 18.
How to Use
As a dietary supplement, take one tablet of GNC Zinc Magnesium Amino complex at bedtime. Taking it regularly will not just help with restful sleep, but will also help boost your immunity.
| | |
| --- | --- |
| Weight | 60 Tablets |
| Flavour | Unflavoured |
| Vegetarian/Non-Vegetarian | Vegetarian |
| Number of Servings | 60 |
| Serving Size | 1 tablet |
| Manufactured In | India |
| Form | Tablets |
| Goal/Concern | Energy,Immunity,Strength |
We ensure the products authenticity by sourcing directly from authorised importers or manufacturers only and selling the products directly to our customers.
For any authenticity related questions or doubts, you can email us at info@nutrigize.in and we will help you to get your purchase verified.