Dymatize Elite 100% Whey Protein Powder 5 lbs
Regular price
₹ 12,999.00
Sale price
₹ 6,990.00
Unit price
per
46% Off
Sold out
Best Before:
Veg / Non-veg : Veg
Regular price
₹ 12,999.00
Sale price
₹ 6,990.00
Unit price
per
46% Off
Sold out
EXTRA 5% OFF
ON Prepaid Orders
PREPAID
7 Days Return
100% Authentic
Check Return Policy
Content Highlights
63 servings per container
25gm Protein per serving
5.5gm BCAAs, 2.7gm Leucine
6.7gm BCAAs
Usage Benefits
100% Whey Protein for quick absorption
Helps improve recovery
Supports Strength & Performance
Imported By
Muscle House India (✓ Brand Authorized):
10168 first floor main gurudwara road, Karol Bagh
Delhi 110005
FSSAI Licence No. - 10016011003643
Manufactured By
Premier Nutrition, Emeryville CA
Country of Origin: USA
Brand: Dymatize
View full details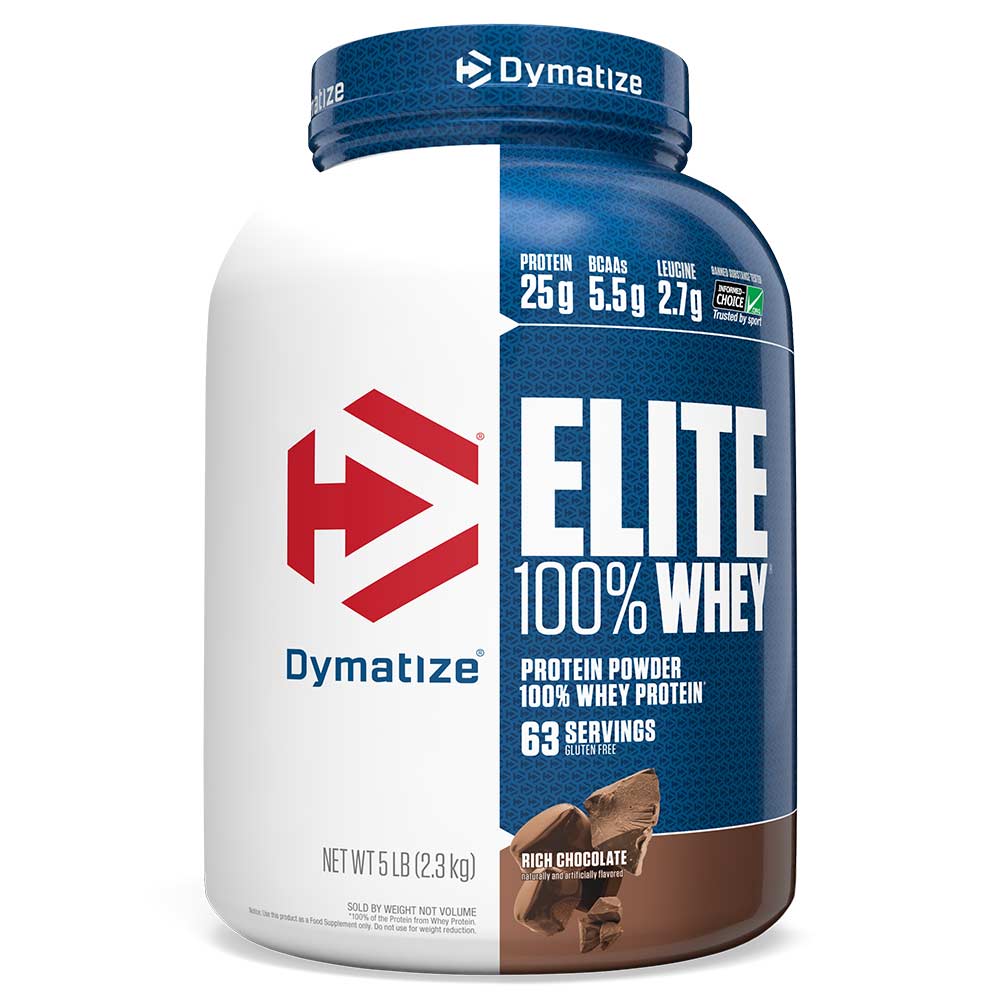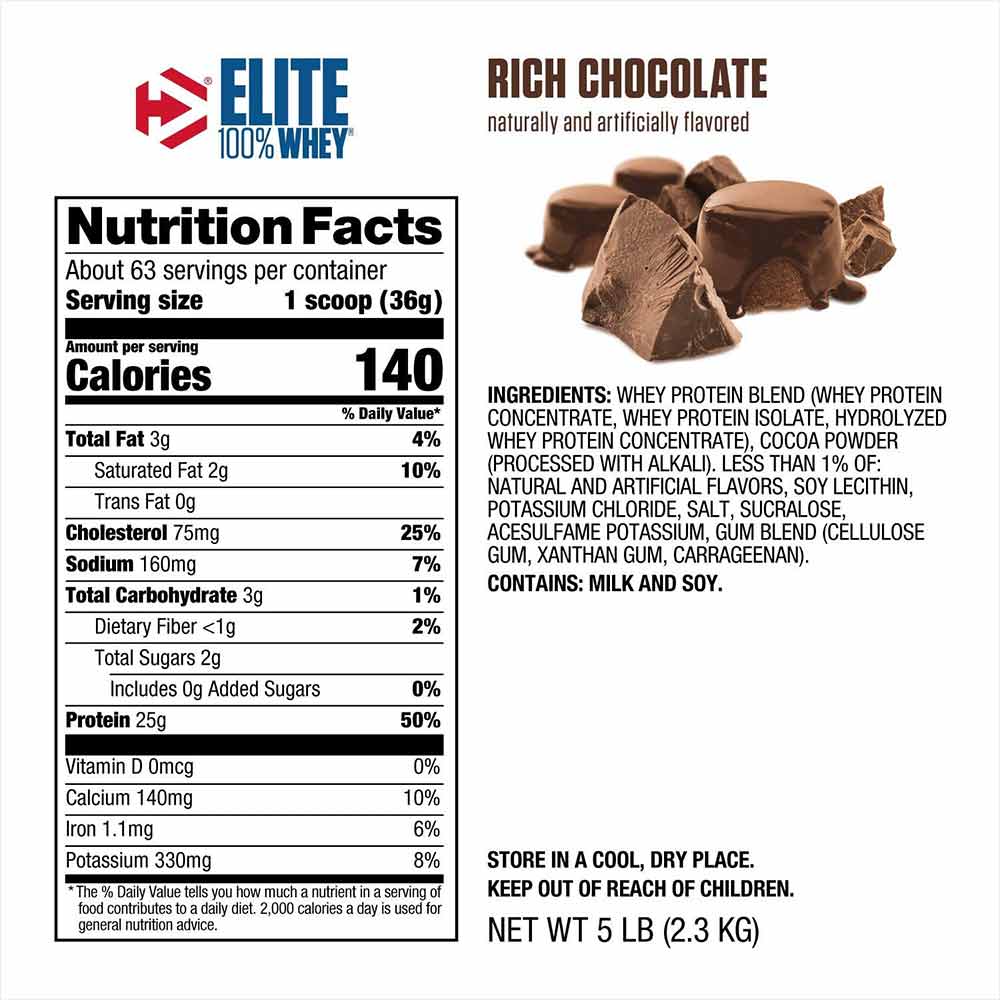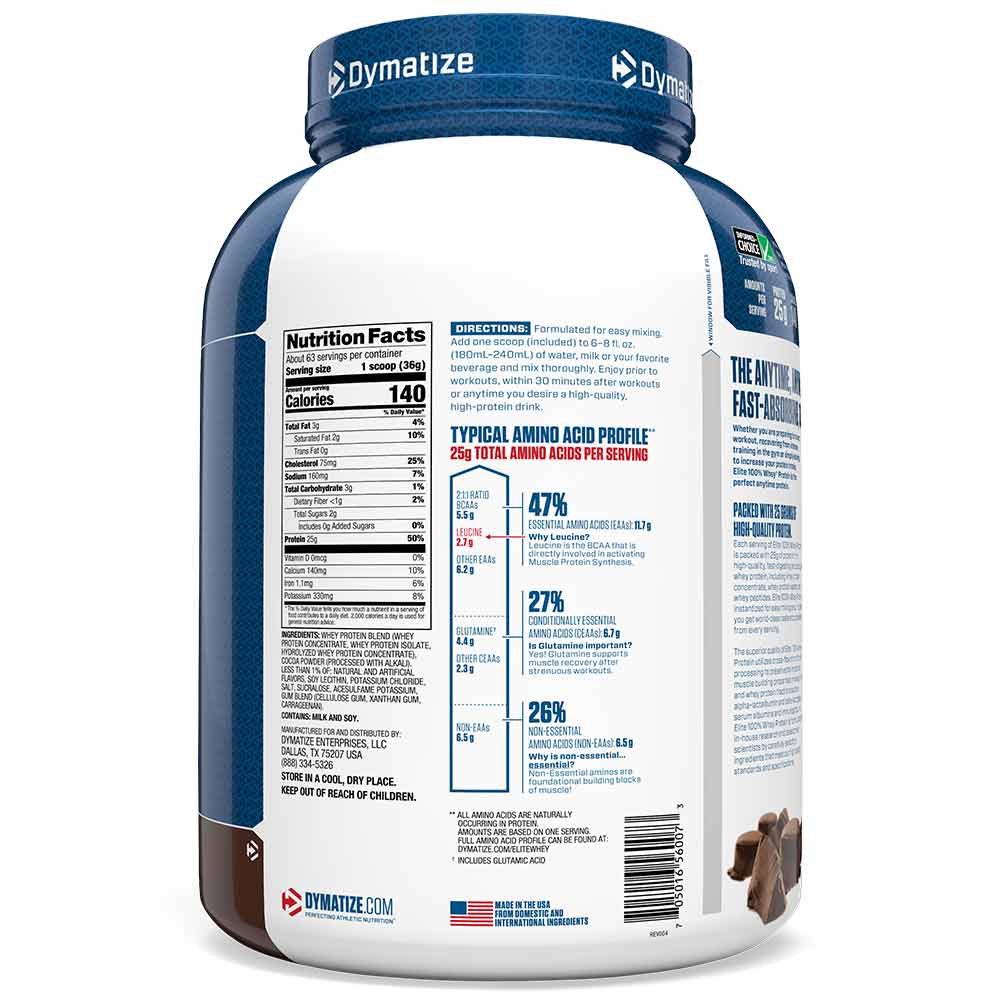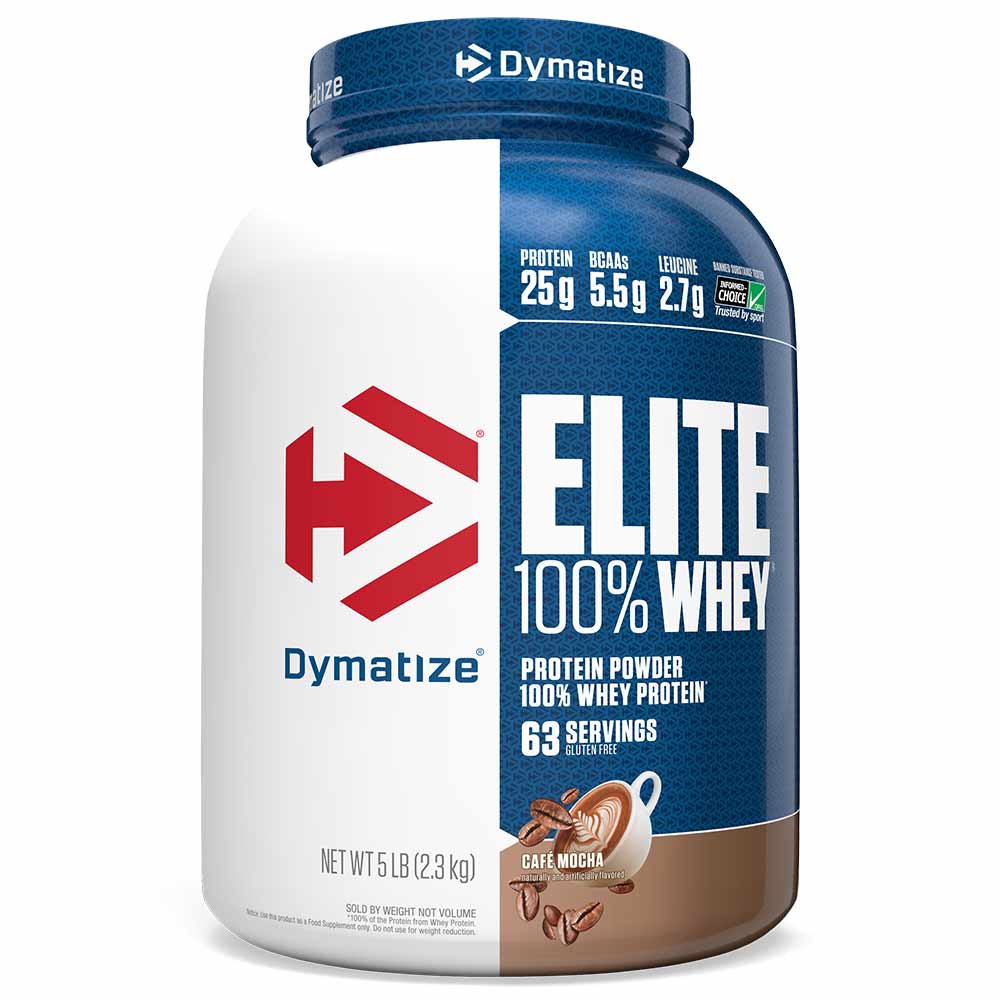 Product Description
How to Use
Nutrition Facts Table
Authentication
Dymatize Elite 100% Whey Protein is assured to contain high quality raw materials and ingredients as it is made in GMP and sports certified provisions. This high quality supplement consists of unadulterated proteins. Every scoop of the supplement contains 25gms of protein blend that includes whey concentrates, whey protein isolates and whey peptides. The blend of different types of protein makes it more absorbent and digestible and improves the efficacy of the protein supplement.
The BCAA content in the supplement speeds up muscle recovery and ensures better results. This is because BCAA helps in preventing muscle loss and muscle fatigue, which in turn leads  to an overall increase in the performance level. Therefore, Dymatize Elite 100% Whey Protein is also advantageous for enhancing endurance and encouraging better performance during vigorous training for faster results.
Benefits
Dymatize Elite 100% Whey Protein lives up to its name and is ideal for even the most advanced bodybuilders and athletes. This product holds several benefits as mentioned below:
Fast acting protein source: With every serving of 36gms, it provides 25gms of high quality whey protein, which is fast acting and easily digestible for the body. This helps support even the most rigorous workout routines.
Wonderful quality protein: The peculiar cross-flow microfiltration technique used in Dymatize Elite 100% whey protein, helps in retaining the muscle building properties of whey proteins as well as whey protein fractions such as alpha lactalbumin, immunoglobulins, etc.
Scientifically backed formula: The formula of Dymatize Elite 100% whey uses the most recent scientific findings and are thoroughly tested. There is an in-house research team that selects every ingredient carefully and ensures to meet the best standards of safety and quality. Even the final products are put through several testing phases to make sure that they are safe, clean and free from any banned substances
Ensures great recovery rate: Fast acting proteins present in Dymatize Elite 100% whey, are absorbed by the muscles instantly, preventing muscle loss. It also ensures excellent recovery from wear and tear caused due to exercise, especially when consumed post- workout. In addition to it, the inclusion of BCAA in the ratio of 2:1:1 (Leucine: Isoleucine: Valine), provides muscles with a reliable source of amino acids which again boosts the recovery process.
Enhances lean muscle development: The composition of Dymatize Elite 100% whey is ideal for lean muscle development as it is low in carbohydrates and sugar, and is completely free from trans-fats. With restricted calorie intake, one can meet the individual goals faster and can develop a lean and ripped physique.
Versatile supplement: The quality of Dymatize Elite 100% Whey protein makes it ideal for both beginners and advanced level bodybuilders. It helps to achieve the goals (at any level) faster, when consumed in amounts as per individual requirement.
When to consume
The best time to consume Dymatize Elite 100% Whey is immediately after workout. If a higher protein intake is required to meet one's fitness goal, the second serving can be consumed at any other time of the day. Preferably, the complete amount to be taken throughout the day should be divided into 2-3 parts.
How to Use
Add 1 scoop to 5-6 fl. oz. (150-180ml) of water, milk or your favorite beverage and mix thoroughly.
| | |
| --- | --- |
| Weight | 5 lbs |
| Flavour | Rich Chocolate |
| Vegetarian/Non-Vegetarian | Vegetarian |
| Number of Servings | 63 |
| Serving Size | 36gm |
| Protein Per Serving (g) | 25gm |
| Manufactured In | USA |
| Form | Powder |
| Goal/Concern | Muscle building |
We ensure the products authenticity by sourcing directly from authorised importers or manufacturers only and selling the products directly to our customers.
For any authenticity related questions or doubts, you can email us at info@nutrigize.in and we will help you to get your purchase verified.