Cloma Pharma Black Spider Fat Burner 100 Capsules
Regular price
Sale price
₹ 1,890.00
Unit price
per
Sold out
Best Before:
Veg / Non-veg : Veg
Regular price
Sale price
₹ 1,890.00
Unit price
per
Sold out
EXTRA 5% OFF
ON Prepaid Orders
PREPAID
7 Days Return
100% Authentic
Check Return Policy
Usage Benefits
Encourages higher energy levels
Supports weight loss
Manufactured By
Cloma Pharma, LLC, 578 Pepper Street Monroe, CT 06468
Country of Origin: USA
Brand: Cloma Pharma
View full details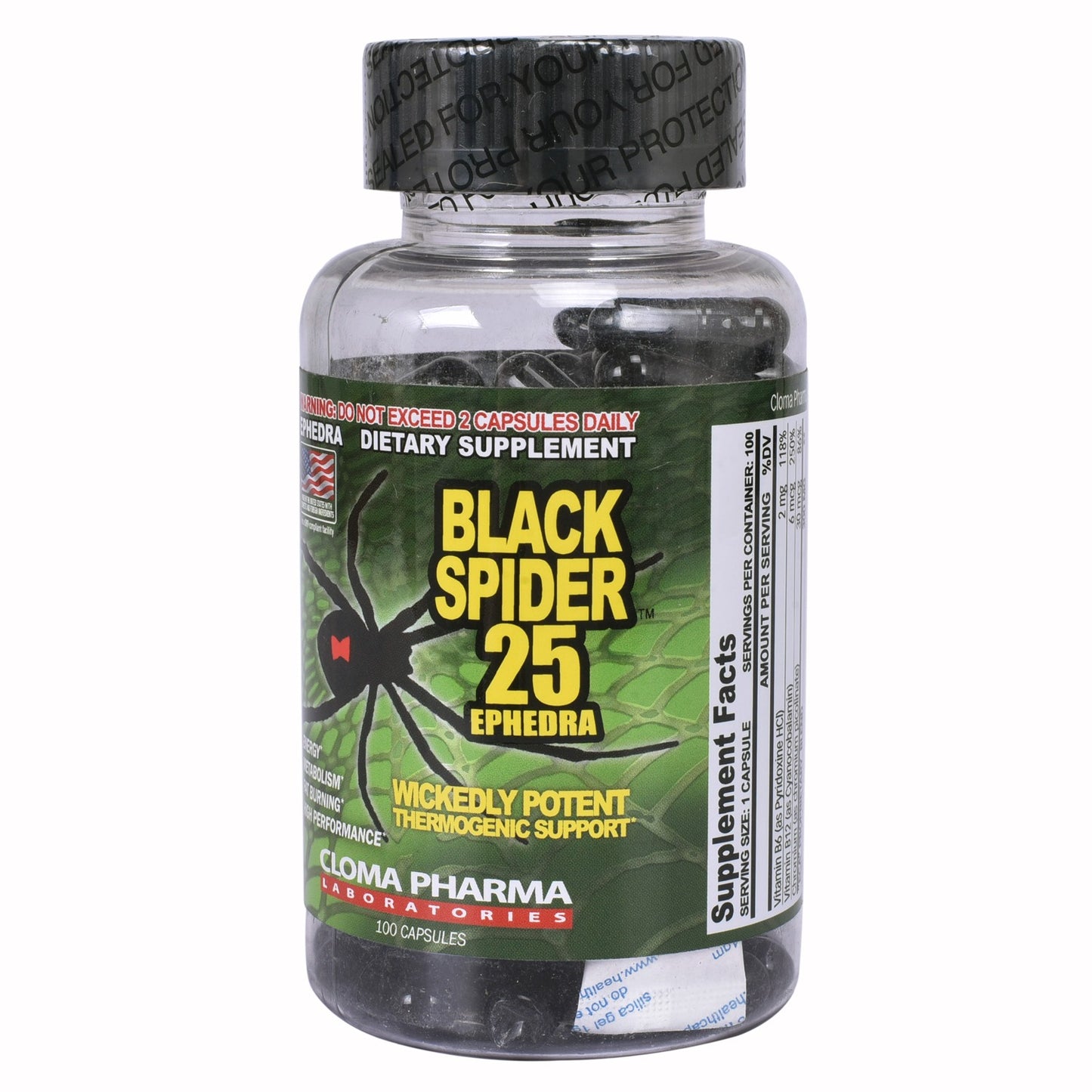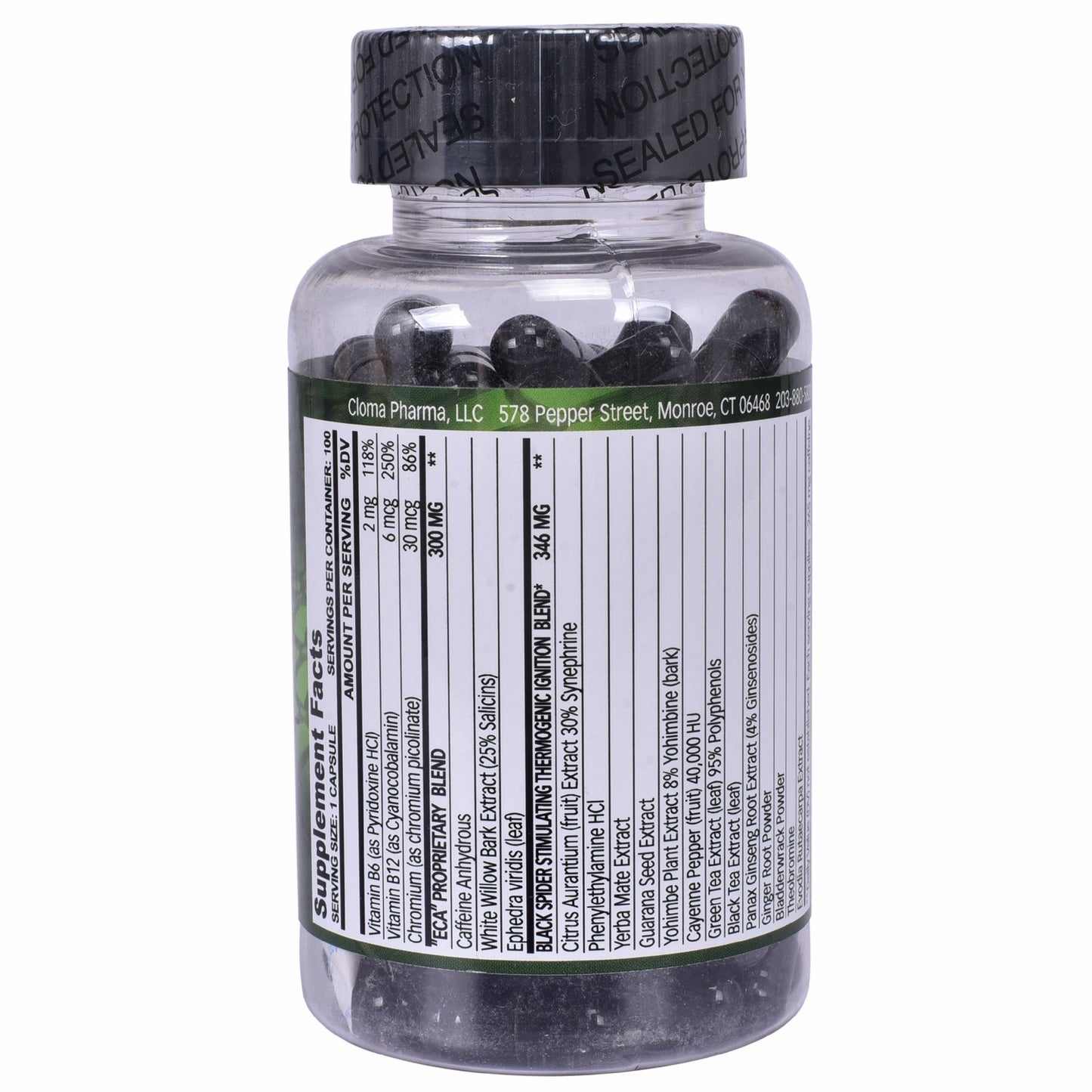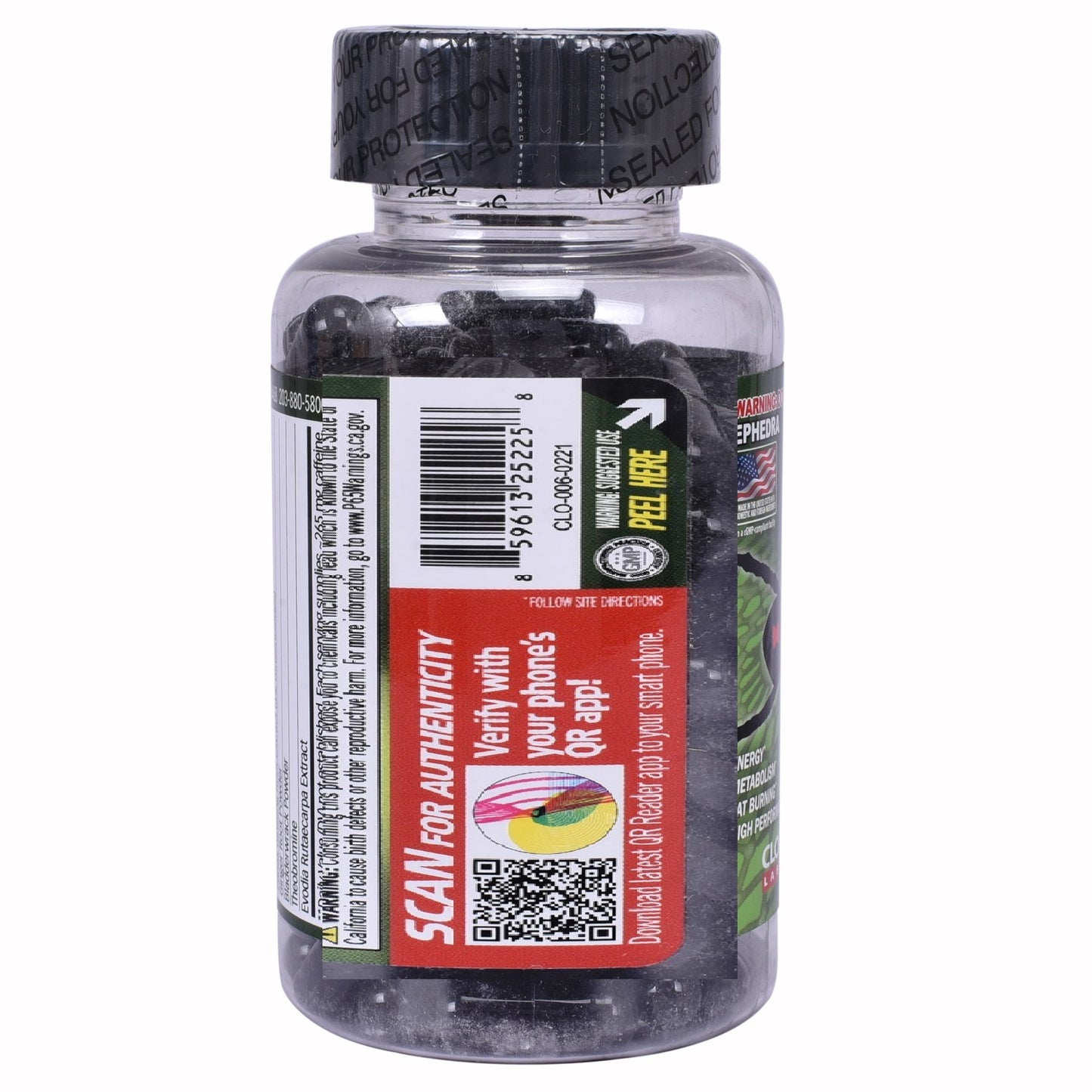 Product Description
How to Use
Nutrition Facts Table
Authentication
With its unique blend of scientifically researched ingredients, Cloma Pharma Black Spider Fat Burner is a powerful tool to help you reach your weight loss goals. Whether you're looking to shed those last few pounds or jumpstart your weight loss journey, this potent fat burner is here to support you every step of the way.
Benefits:
Advanced Thermogenic Formula: Cloma Pharma Black Spider Fat Burner features a powerful thermogenic blend of ingredients that help increase your body's metabolic rate, leading to enhanced fat burning and weight loss. It helps boost your energy levels, allowing you to push harder during your workouts and stay focused throughout the day.
Increased Energy and Focus: This fat burner for men is formulated with ingredients that provide a burst of energy, helping you power through your workouts and stay focused and alert throughout the day. It helps enhance mental clarity, concentration, and cognitive function, keeping you motivated and on track with your weight loss goals.
Appetite Control: Cloma Pharma Black Spider Fat Burner tablets contains ingredients that help suppress appetite and reduce cravings, helping you stay on track with your diet and portion control. It helps curb hunger pangs and prevents overeating, making it easier to stick to your calorie deficit and achieve your weight loss targets.
Enhanced Fat Burning: The unique blend of ingredients in Cloma Pharma Black Spider Fat Burner works synergistically to stimulate thermogenesis, which is the process of generating heat in the body to burn calories and fat.

How to Use:
Take one capsule of Cloma Pharma Black Spider Fat Burner in the morning with water before breakfast, and another capsule in the afternoon before lunch. Start with one capsule to assess your tolerance and gradually increase to the recommended dosage. Do not exceed more than 2 capsules per day. To optimize results, it's recommended to combine Cloma Pharma Black Spider Fat Burner with a healthy diet and regular exercise routine.
How to Use
Take one capsule daily after meals, up to three capsules per day. Some people will find it useful to take only one capsule a day at first and then gradually increase the dosage.
| | |
| --- | --- |
| Weight | 100 Capsules |
| Flavour | Unflavoured |
| Vegetarian/Non-Vegetarian | Vegetarian |
| Number of Servings | 100 |
| Serving Size | 1 Capsule |
| Manufactured In | USA |
| Form | Capsules |
| Goal/Concern | Weight Loss/ Fat Burn |
We ensure the products authenticity by sourcing directly from authorised importers or manufacturers only and selling the products directly to our customers.
For any authenticity related questions or doubts, you can email us at info@nutrigize.in and we will help you to get your purchase verified.
Best fay burner
Nice work guys keep up sending good and genuine products to your customers. Black spoder works eeally good as a fat burner.
Got in time product is very good