BigMuscles Real Mass Gainer | Chocolate
Regular price
₹ 3,299.00
Sale price
₹ 2,350.00
Unit price
per
29% Off
Sold out
Best Before:
Regular price
₹ 3,299.00
Sale price
₹ 2,350.00
Unit price
per
29% Off
Sold out
EXTRA 5% OFF
ON Prepaid Orders
PREPAID
7 Days Return
100% Authentic
Check Return Policy
View full details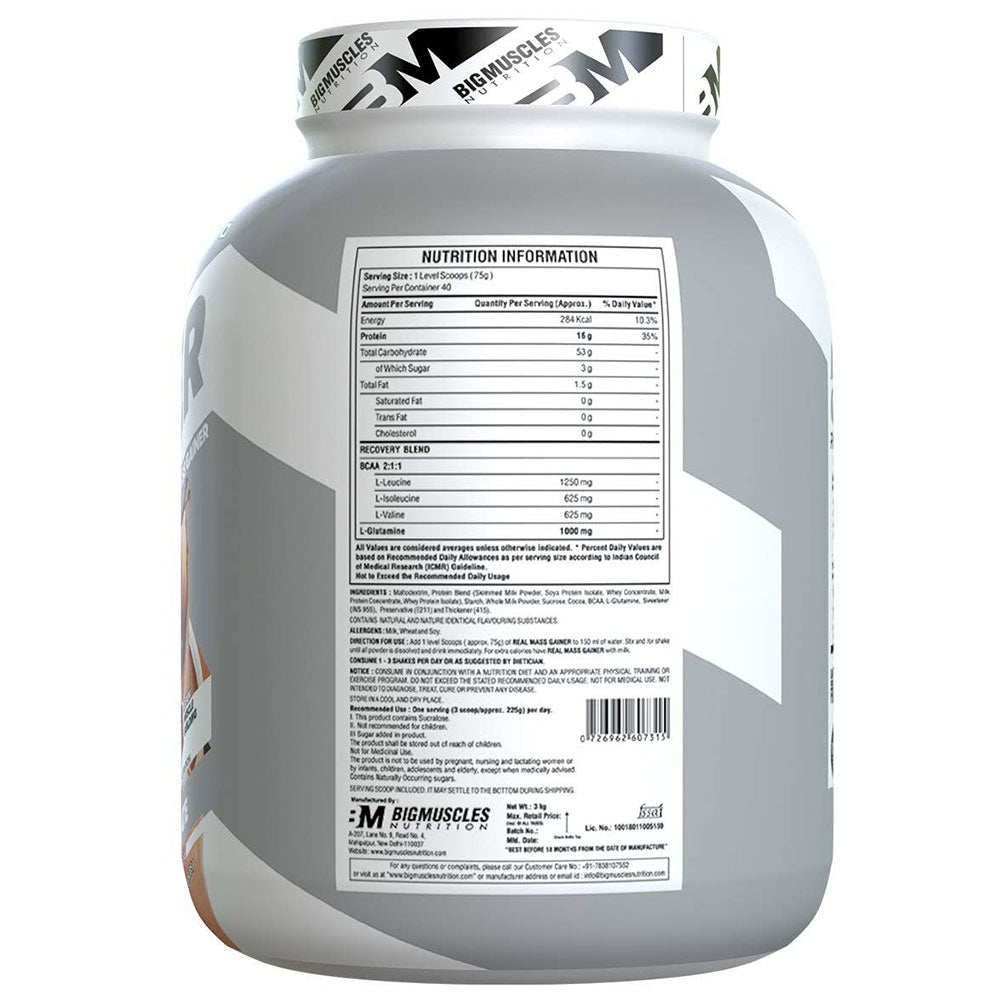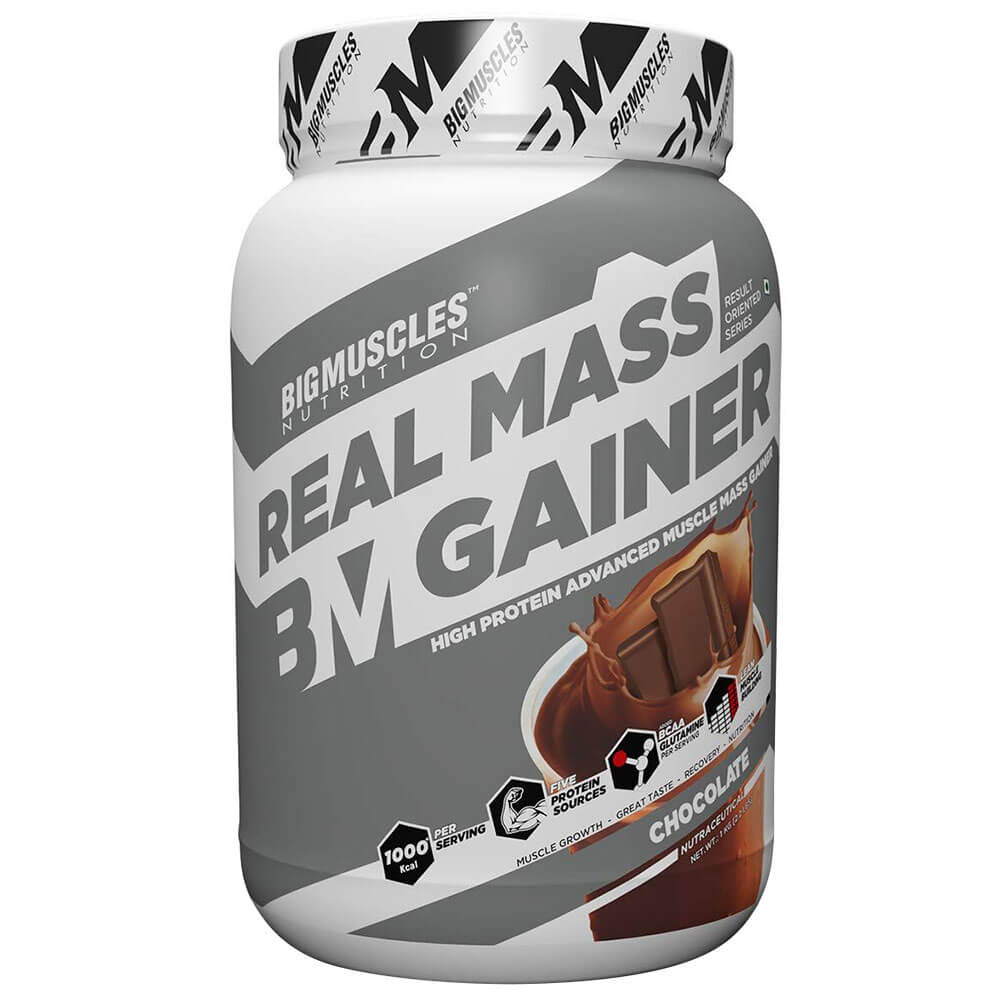 Product Description
How to Use
Nutrition Facts Table
Authentication
About Big Muscles Real Mass Gainer
The Bigmuscles brand is one of the most popular and trusted brands among athletes and regular workout enthusiasts. It has multiple products that deliver proper nutritional support and proteins that can assist in providing energy and proper nourishment for the muscles and the body.
The trademark uses 100 percent authentic ingredients and raw materials to create its protein and nutrition blends. All of the products of Bigmuscles are manufactured by submitting to proper guidelines and it is also compulsory for the products to go through a proper quality check before it is delivered to the customers.
Key Benefits of Big Muscles Real Mass Gainer
High-quality proteins have been included in Big Muscles Real Mass Gainer in order to fulfill the daily nutritional needs of the body muscles. It helps in digesting the nutrients and provides amino acids to the muscles at regular intervals. It is very effective in developing the muscles of any athlete and it also helps in developing protein building blocks.
The carbohydrates included in the protein blend also provides important calories which also help the body recover from extreme fatigue. Moreover, healthy fats also supply the serious required energy whenever necessary.
Additional features of Big Muscles Real Mass Gainer:
The protein blend helps in the construction of lean muscles and their shaping (giving better shape and strength).
If you have gone through an intense workout session the Big Muscles Real Mass Gainer can help your post-exercise recovery.
With the help of proper nutrition, you will also be able to gain more weight, and that too at a faster rate.
The nutritional blend has five different essential proteins that are extremely important for the physical development of the body.
The product is available in three different flavors: Cookies and Cream, Chocolate, and Cafe Latte. You will have more flavor and options to choose from, unlike any other protein blend.
How To Use Big Muscles Real Mass Gainer
If you are consuming the supplement as per the doctor's recommendation then follow their instructions accordingly. Nevertheless, you can add 1 scoop or 75 grams of Big Muscles Real Mass Gainer in 150 ml water and stir it well before drinking the solution. If you prefer consuming some extra calories then you can also drink Real Mass Gainer with milk.
| | |
| --- | --- |
| Weight | 3 kg |
| Flavour | Chocolate |
| Vegetarian/Non-Vegetarian | Vegetarian |
| Number of Servings | 40 |
| Serving Size | 75gm |
| Calories Per Serving (g) | 284 |
| Carbs Per Serving (g) | 53gm |
| Protein Per Serving (g) | 16gm |
| Manufactured In | India |
| Form | Powder |
| Goal/Concern | Muscle Building,Muscle Recovery |